Jerry L. Steering, Esq., is a Police Misconduct Attorney, who sues police officers for, among other things, the use of excessive force upon civilians. His law practice involves serving, among other places, Orange County, and the Orange County cities shown below. Mr. Steering also represents persons in both civil and criminal case in Los Angeles County, San Diego County, Riverside County and San Bernardino County. He is an expert in brutality / excessive force and false arrest cases; both civil and criminal. Tel: (949) 474-1849.
POLICE MISCONDUCT IS RAMPANT IN ORANGE COUNTY, CALIFORNIA. Mike Carona was elected Sheriff of Orange County in 1999. He and both of his Assistant Sheriff's, Don Haidl and George Jaramillo, were all convicted of serious felonies for official misconduct. During Carona's reign as Sheriff of Orange County, the Sheriff's Department deputies were simply out of control. When Mike Carona was running the Orange County Sheriff's Department violence against the public was always the theme of the day. It was a truly sad state of affairs. Deputy beatings of inmat at the Orange County Jails, and on the streets, were rampant.
THE SHERIFF AND HIS "TEAM FOREVER" GO TO PRISON.
Former Orange County Sheriff Mike Carona was convicted of obstructing a federal Grand Jury investigation, and his Assistant Sheriff George Jaramillo was convicted of theft of honest services and tax evasion. Orange County, California had a Sheriff's Department that was run by Sheriff Mike Carona, who was released from federal prison in 2015 for witness tampering (instructing witness to lie to Grand Jury.) Until Sheriff Carona went to prison, Orange County was a fantasy assignment for those truly sadistic peace officers, who "get-off" on beating inmates and arrestees. Carona's Assistant Sheriffs, George Jaramillo and Don Haidl were both criminally prosecuted. See, Carona gets 66 months in federal prison. Los Angeles Times, April 27, 2009. Mike Carona was the former head Orange County Marshall before the Sheriff's Department took over Court Services, such as bailiffs in the Court rooms. He was never a line / street cop. When Sheriff Carona ran for Sheriff his campaign and political tactics were influenced to commit unlawful acts by the same two Gentlemen who did the same with the 1998 campaign for District Attorney. Gabriel Nassar and Eugene Abbadessa convinced both newly elected Sheriff Carona and newly elected District Attorney Tony Rackauckas both "sold" bages (Carona; Deputy Sheriff's badges [Reserve]) and "Commissioner" badges (for the Tony Rackauckas Foundation) for a $5,000.00 "contribution
Following the Carona administration going to prison, Sheriff Sandra Hutchens was appointed as the Orange County Sheriff in 2008 and was duly elected in 2010. She has dramatically reduced beatings at the Orange County Jails, and even on the streets, by her deputies. However, violence on the streets of Orange County by Sheriff's Department deputies is still quite common.
THE ORANGE COUNTY JAIL "SNITCH SCANDAL". In a nutshell, the Orange County Snitch Scandal accuses prosecutors and sheriff's officials of deploying "professional" informants for decades, using databases and a special log to track their movements and interactions in the jails. The Orange County District Attorney's office illegally withheld information about the informants from criminal defense attorneys. The Orange County Sheriff's Department used real-deal Mexican Mafia inmate murderers to intimidate new inmates at the Orange County jails. arrestees who had not yet been formally charged with crimes by the Orange County District Attorney's Office. Under Illinois v. Perkins, 496 U.S. 292 (1990), the United States Supreme Court held that a person who has been arrested but has neither invoked his right against self-incrimination, or has formally been charged with a crime by the District Attorney's Office, has no right to counsel.
Therefore, when the Orange County Sheriff's Department planted actual Mexican Mafia dropout murderers in the jail cells of new arrestees to obtain incriminating statements from them, they did not violate the law. However, the Orange County Sheriff's Department paid two real-deal Mexican Mafia inmate murderers $1,500.00 per day while they were convicted inmates doing time, to threaten and trick actual innocents to confess to crimes that they were either innocent of, or for which the police did not have sufficient evidence to convict them. Jerry L. Steering was able to obtain a time-served Sweetheart Deal for a man accused of murder in 2018. See, Prosecutors agree to 3-year sentence, not life, after defendant claims illegal use of snitches, Orange County Register, January 25, 2018.
LEGAL EDUCATION AND PUBLICATIONS.
Having attended the University of Georgia School of Law, and having taken and passed the February 1984 Georgia Bar Exam in his last semester of Law School (while Clerking at a law firm full time and attending law school full time), in June of 1984 Mr. Steering began defending criminal cases for the law firm of Scott & Quarterman, of Athens, Georgia; the same law firm that he clerked for, full-time, for over two years. Since 1984 (in California since 1986) he has tried and litigated hundreds of criminal cases, including murder cases, manslaughter cases, assault and battery cases, drug possession / drug manufacturing cases, DUI cases, vehicular homicide cases, white-collar investor fraud cases, sex-offender or drug addict registration cases, violations of court order cases, domestic violence cases, towing industry cases, and the entire spectrum of various criminal violations.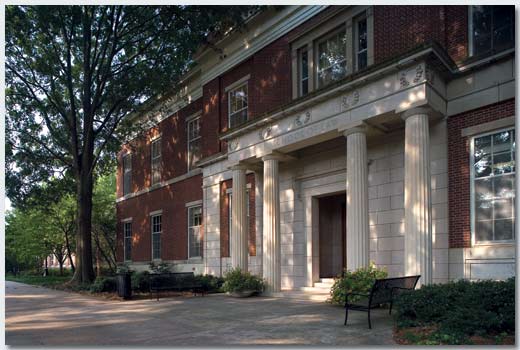 Mr. Steering is also a published legal scholar, and has a published Law Review Article about a logical quandary of federal evidentiary law: the disparity in the use of "accomplice accusations" between Fourth Amendment (accomplice accusations sufficiently reliable to establish probable cause for the issuance of a search warrant), and Sixth Amendment analysis (accomplice accusations are so inherently unreliable, that Congress could not have meant to have included them with the ambit of the Declaration Against Penal Interest exception to the hearsay rule.) See, "The Application Of Sixth Amendment Tests For The Reliability Of Hearsay Evidence To Probable Cause Determinations, 16 Rutgers Law Journal 869 (1985)".
MR. STEERING'S POLICE BRUTALITY CASES IN ORANGE COUNTY
Mr. Steering has successfully sued Orange County police agencies successfully, for many years now. Here are a few examples:
NOTABLE ORANGE COUNTY NOTABLE POLICE MISCONDUCT CASES.
Zion v. County of Orange, United States Court of Appeals for the Ninth Circuit. Mr. Steering successfully argued that the Orange County Sheriff's Department didn't have the right to summarily execute a young man who had stabbed a police officer after his threat had been neutralized by ninth bullets.
Gomez v. County of Orange, et al., U.S. Dist. Court, Central District of California (Los Angeles) (2011) obtained $2,163,799.53 for unreasonable force on convicted jail inmate;
Nancy Butano v. County of Orange; U.S. District Court (Santa Ana) (1992); $727,500.00 for false arrest and unreasonable force. Nancy Butano was beaten and falsely arrested in her own home for not answering door fast enough.
Richard "Danny" Page v. City of Tustin , et al., U.S. District Court (Santa Ana) (1992); $450,000.00 for false arrest and unreasonable force.
Baima v. County of Orange, et al; U.S. District Court, Central District of California (Santa Ana)(2003); obtained $208,000.00 for false arrest / unreasonable force.
Torrance v. County of Orange, et al., U.S. District Court, Central District of California (Santa Ana)(2010); Skip Torrance recently settled a lawsuit with the county and Laguna Beach over a false arrest and being shot with a taser obtained $380,000.00 for unreasonable force and false arrest;
Chamberlain v. County of Orange et al., U.S. District Court, Central District of California (Santa Ana)(2009); obtained $600,000.00 for failure to protect pre-trial detainee in Orange County Jail;
Farahani v. City of Santa Ana; Mr. Steering obtained a $612,000.00 jury verdict against a Santa Ana Police Department officer for unreasonable force, for a single baton strike to a young man's head. Farahani v. City of Santa Ana; United States District Court, Central District of California.
Celli v. County of Orange, et al; U.S. District Court, Central District of California
Gabriel Celli and his mother, Nancy Turner (Santa Ana)(2009); obtained $200,000.00 for false arrest / unreasonable force.
Sharp v. County of Orange, et al.; Ninth Circuit Court of Appeals (Published Opinion holding among other things that unlike a search warrant, an arrest warrant generally does not allow the officers executing it to detain others.
Sharp v. City of Garden Grove, Orange County Superior Court (2000) Mr. Steering obtained a $1,110,000.00 jury verdict against Garden Grove Police Department officers, along with a CHP officer and state parole agents, for the warrantless search of the body shop that was owned by the parolee's father, and where the parolee worked when he wasn't in prison. The parole department had denied GGPD Narcotics Bureau permission to do a "parole search" of the plaintiff father's body shop, as they had no authority to do so.
Parole agents can't do (or authorize others to do) warrantless "parole searches" of places where parolees are employed. Imagine a parolee getting a job as a mechanic at Pep Boys. Could state parole agents and police officers do a parole search of Pep Boys? Of Course Not. State parole knew this, and they told GGPD Narcotics the same.
However, GGPD Narcotics decided to use the pretext of a parole search, to do a full
Merritt L. Sharp III at his Garden Grove body shop blown warrantless search of the Dad's auto body shop, for a suspected meth lab, because the son / parolee's parole officer wanted to violate the son's parole for dirty drug tests, and was tired of waiting for GGPD to find him "cooking meth" at the Dad's body shop GGPD had asked the Parole Agent not to violate the son / parolee's parole, until they could catch him in the act of meth "cooking" at the Dad's body shop; something that the mere appearance of in itself should be sufficient to dispel and such suspicion.
The body shop was triangular, the hypotenuse of which, was wide open (no blinds or shades) to anyone standing on the sidewalk. The sidewalk side also had two wide entry bays, as did the rear side, the shop and doors were wide open all day, with all areas (save the lavatories) visible to any interested parties.
The body shop also had an EPA approved vapor blower exhaust fan and roof portal, and any "dirty socks" odor from a meth lab, would have been blown all over the neighborhood. No reasonable officer would have really believed that the body shop was being used as a drug lab.
After several failed parole test drug tests by the son / parolee, his Parole Agent was getting more anxious to violate the son / parolee's parole.
So, the geniuses at the GGPD, the CHP and state parole (both members of OCATT; Orange County Auto-Theft task force.) They stormed into the body shop with SWAT / raid type gear, rifles and pistols blazing, ran-up from behind Mr. Sharp and pointed a shotgun at him. Then the cuffed-him (still at gunpoint) and made him get down onto the cement floor of his shop, with his hands cuffed behind him.
One might imagine that this might result in knee injury to a 59 year old man, and one would be right. However, Mr. Sharp treated his own condition with health food supplements (Glucosamine Chondroitin). The constables then ransacked the body shop, with Mr. Sharp still cuffed, lying on the floor of his shop, with the neighboring businesses wondering why their business neighbor, who they always knew as a kind and generous man, was being treated like some despicable sub-human type, and in such a degrading and humiliating manner.
In addition to first claiming the officers warrantless invasion of the shop and the seizure of Mr. Sharp (something ultimately rejected by the court) the cops also claimed that the search was justified as a warrantless search for stolen vehicle parts pursuant to Cal. Veh. Code § 2805; a real stretch (body shops don't call in VIN numbers on cars brought in for repair. They are also neither U.S. Customs, nor the police. They're not buying the car; they're just fixing it.)
The Orange County Superior Court jury awarded Mr. Sharp $1,010,000.00 (ten thousand dollars of which was for punitive damages against the most culpable parole agent.) They didn't believe the police; probably because they lied through their teeth, and finally violated someone who was just like one of them; the Orange County jurors (i.e. white, businessman with a trade, married High School sweetheart, enlisted in United States Marines, no criminal record, wife blond and very nice.) The GGPD officer who lead the raid on the body shop is now a Captain at GGPD.
Oliver v. City of Anaheim, U.S. District Court, Santa Ana; Ninth Circuit Court of Appeals, 2012; (plaintiff won case in the Ninth Circuit Court of Appeals on their unlawful arrest claim; false arrest as matter of law.) Plaintiffs obtained $400,000.00 for four hour false arrest of father (and son), for father telling police that he didn't know of his son hit a opossum with a shovel (which isn't a crime anyway),so busted the father for violation of Cal. Penal Code § 32 (i.e. "accessory to crime", for not incriminating his son, for something that isn't a crime. See,Oliver v. City of Anaheim; Ninth Circuit Court of Appeals.

Mr. Steering has also had many acquittals in Orange County Superior Court; especially in cases involving false arrests.

If you are the victim of police misconduct, such as a false arrest, the use of excessive force, a malicious criminal prosecution, first amendment / free speech retaliation, or other police outrages, we can help you.
Jerry L. Steering, Esq.; Law Office of Jerry L. Steering, 4063 Birch Street, Suite 100, Newport Beach, CA 92660; (949) 474-1849; jerrysteering@yahoo.com
Police Misconduct Specialties:

Excessive Force
Concealing Evidence
Destroying Evidence
False Arrest

K-9 Maulings
Malicious Prosecution
Police Beatings
Police Brutality

Police Shootings
Whistle Blower Retaliation
Wrongful Death
Serving the Following Orange County Cities:
La Habra
Balboa
Monarch Beach
Newport Beach
Coto de Caza

Dove Canyon
Fullerton
Rancho Santa Margarita