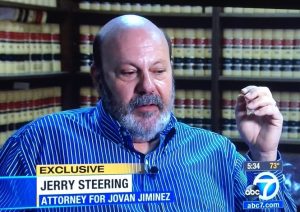 San Diego County Police Misconduct Attorney Jerry L. Steering, sues police officers and defends bogus criminal cases in San Diego County, , California. Mr. Steering has been suing the San Diego County Sheriff's Department for many years now; since 1984. Most San Diegans do not believe that police office don't do bad things to people who don't deserve it. Unfortunately, those people are living in a fantasy world.
As the Supreme Court has been replacing the constitution's "probable cause" requirement with "officer's safety" concerns, the police have, case by case, year by year, become your oppressors rather than your protectors. This is not liberal propaganda; it's reality. If it wasn't we would be out of business.
POLICE MISCONDUCT ATTORNEY & SPECIALIST.
Police Misconduct is year by year becoming a growth industry. What would have been deemed outrageous Police Misconduct in years gone by are now acceptable police practices, such as deploying SWAT teams for the slightest threat.
If you are the victim of Police Misconduct, civil or criminal, we can help you.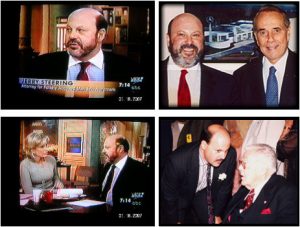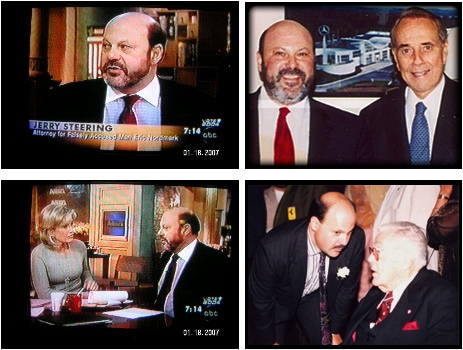 San Diego County Police Misconduct Attorney Jerry L. Steering; Specializing in Defending bogus Criminal Cases and Suing Police Officers for Violating your Constitutional Rights since 1984 for Excessive Force, Police Brutality, False Arrest, Malicious Prosecution, K-9 Maulings, Police Beatings & Shootings and Wrongful Death, Concealing or Destroying Evidence and Retaliation. Tel: (949) 474-1849.
See our Home Page for Mr. Steering's articles and treatises on Police Misconduct and Constitutional Law issues. See also, Mr. Steering's articles on Police Misconduct in San Diego County, including:

San Diego County Police Misconduct Attorney Jerry L. Steering
San Diego County Police Brutality Attorney
San Diego County Criminal Attorney
San Diego County False Arrest Attorney
San Diego Wrongful Death Lawyer
Serving the following cities:
San Marcos

Santee

Solana Beach

Vista