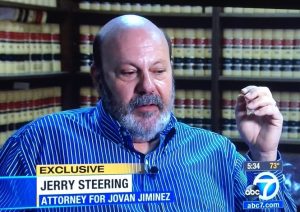 LAGUNA NIGUEL POLICE MISCONDUCT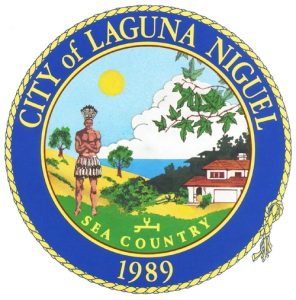 ATTORNEY & SPECIALIST
DON'T GET FRAMED, GET PAID FOR EXCESSIVE FORCE, FALSE ARREST AND MALICIOUS PROSECUTION.

Jerry L. Steering, is a Police Misconduct Attorney and Specialist in Police Misconduct Law in the City of Laguna Niguel in Orange County , California. Because most people in Orange County have blind faith in the police, false arrests, the use of unlawful and excessive force and malicious criminal prosecutions are rampant. Mr. Steering specializes in defending bogus criminal cases and suing police officers for violating your constitutional rights since 1984, for excessive force,excessive force / police brutality, false arrest, malicious prosecution, K-9 maulings, police shootings and wrongful death, concealing & destroying evidence and whistle blower retaliation. Tel: (949) 474-1849.
POLICE MISCONDUCT IN LAGUNA NIGUEL.
The City of Laguna Niguel contracts with the Orange County Sheriff's Department for its police services. Although the residents of Laguna Niguel are mostly affluent, peaceful law abiding people, the police who are supposed to protect them from vicious criminals are not so nice. Case after case, the courts have widdled-down your rights and liberties in order to avoid having to exclude "the fruit of the poisonous tree", illegally obtained evidence, from evidence at criminal trials.
In response to those courts decisions, the police, especially the Orange County Sheriff's Department have become emboldened, brutal and downright creepy. That is why you need a Laguna Niguel Police Misconduct Attorney & Specialist to navigate you through the rough sea of today's legal system. To avoid being framed and to sue the police for beating and falsely arresting you.
See our Home Page for Articles and Treatises on Police Misconduct Issues. Experience makes the difference. Jerry L. Steering has been a Police Misconduct Attorney and Specialist in Police Misconduct Law since the 1980's. He can help you too.