The Law Offices of
Jerry L. Steering
Melvin M. Belli, Of Counsel (1907-1996)

**
Police Misconduct * Civil Rights * Criminal Law
The Law Offices of Jerry L. Steering         Get Justice  *  Get Compensated

Police Misconduct Specialist ***
Excellence in Civil and Criminal
Police Misconduct Cases:
Mr. Steering Defends Your Criminal Case In A Manner More Likely To Result In Your Obtaining Redress For The Constitutional Violations Perpetrated Against You.
Jerry L. Steering, Esq., is a Police Misconduct Specialist

***

;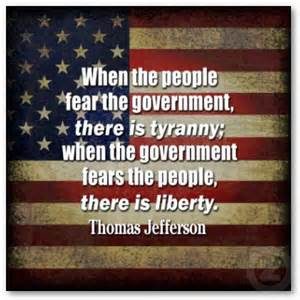 both civil and criminal.
"Civil", meaning suing police officers and their employing agencies, for their violations of various federal Constitutional and state law rights of civilians (and sometimes, even cops.) "Criminal", in the sense that a good old fashioned police beating, is always accompanied by some sort of an arrest of the beating victim, and the arrest, is almost always accompanied by at least an attempt by the police to procure your bogus and malicious criminal prosecution, when you're the victim of the police outrages. This is normal. This is reality. This what probably happened to you, if you're looking for us.
Jerry L. Steering has been practicing criminal law since 1984 (in California since 1986.) He has tried and otherwise litigated hundreds of criminal cases, including murder cases, manslaughter cases, assault and battery cases, drug possession and drug manufacturing cases, DUI cases,Vehicular homicide cases, white-collar investor fraud cases, sex-offender or drug offender registration cases, violation of court order cases, domestic violence cases, theft and embezzlement cases, towing industry cases, and the general spectrum of criminal violations. Mr. Steering is an expert in defending your bogus criminal action, in a way to best protect, and to enhance, your ability to ultimately obtain some justice; reasonable compensation and redress, for your police beating, for your false arrest, for your unlawful search and seizure, and for your malicious criminal prosecution.
One substantial advange that Mr. Steering can provide you, is a better chance at obtaining favorable evidence, to either leverage a favorable plea agreement, or flat-out win your criminal case, when you couldn't otherwise do so. If you don't sue police officers, you simply don't know what types of evidence is "out there" (i.e. in the possession of police agencies.) Because pre-trial discovery is extremely limited in California state court criminal prosecutions, most lawyers who only practice criminal law will not have an opportunity to even find out what types of evidence is available. The type of evidence that can exonerate you, and show that the Constable is not telling the truth.
We have enough diligence and experience to nail the cops down on their stories in these criminal actions, that simply cannot be done in a regular civil action. When they're on the stand in a criminal case, the cops don't have their experienced civil lawyers to take them out in the hallway and tell them what to say, like they do in civil cases. Moreover, the Deputy District Attorneys who prosecute these bogus "Contempt of Cop" cases, don't know enough, and often don't care enough, about the intricacies of the Constitutional, legal and evidentiary issues, that are being somehow dealt with in the criminal case, that will have a marked effect on your prospects for redress for your being framed; a substantial monetary recovery; the only "redress" presently avaiable to victims of Constitutional Torts. In other words, we use the bogus criminal case, to shape the evidence and the primary "swing issues" in that case, to not only win your bogus criminal case, but to also dramatically improve the odds of your ultimately prevailing on your civil First Amendment retaliation claims, and Fourth Amendment unreasonable force, false arrest and malicious prosecution claims.
Publications.
Police Misconduct Specialist; Suing Bad Cops And Defending Bogus Criminal Cases.
The Law Offices of Jerry L. Steering of Jerry L. Steering specializes in,  cases that are both bogus criminal actions (if the DA either believes the falsehoods by the police and files on you), and righteous civil rights actions, that we prosecute to vindicate your honor, your dignity and your injuries; both "
general
" (physical, mental, emotional pain and suffering), and "
special
" (i.e. attorney's fees, lost wages; mental distress, past, present and future.)
If You're The Victim; You're The Enemy.
Moreover, the system, and the players in that system, now recognize you, as the enemy. Yesterday you believed that police officers were basically honest, that if they'd used force on someone, that the person must have deserved it, and that the police only use appropriate force on people. You really did. However, now you're the enemy of the state; the enemy of the individual policeman / police woman, because you're a potential threat to them; to their paycheck; to them being imprisoned (however remote that really is); to them being promoted in the future; to them being disciplined (i.e. reprimanded, suspended, demoted or terminated) and to them being exposed to
obloquy
and disgrace.
Most of our law firm's Police Misconduct clients, were factually and actually innocent of anything; yet most of them where at the wrong spot at the wrong time, or had the audacity to question police authority.
When many of our clients questioned or challenged police orders to them, the officers routinely have claimed that they have now "resisted" them or have "delayed" the officer's investigation of them, or of another (real or imaginary; the most common claim by officers in bogus "
Contempt of Cop
" cases), by asking the officer for further identification, or by asking why there was a red laser targeting spot on their chest, or by asking why the officer wanted them to get prone-out on the ground when they had no clue why the police were even engaging them at all. These actions by our clients, true innocents, have typically resulted in them getting "gooned" by the cops, and half of them getting criminally prosecuted for non-existent crimes, to protect the officers and the agency from civil liability and disgrace. In all of these situations, the cops were going to show our client's who's in charge, and it's not the client. These are truly ego crimes; "
Contempt of Cop"
crimes.
Why The Cops Try To Destroy You; To Protect Themselves.
The Police know that once they've crossed-over a clear and well-defined Constitutional boundary, such as your Constitutional right to be free from a sadistic police beating (U.S. Const. Amends. 4 and 14), that they must immediately take steps to shift the blame for their use of force upon you; for it certainly can't fall upon them, lest they be considered monsters; "Bad Apples". Their first step being to either immediately arrest you, or to restrain or confine your freedom to leave their presence. This is done as a matter of reflex, rather than a product of reflection, by police authorities. You're not going anywhere until the police figure-out what to do with you. Hospital, Jail, or otherwise. It's automatic for you to be taken to jail, even if you're taken for a humiliating visit to the hospital (bloody and in handcuffs, being escorted by the police), on the way there. It doesn't matter that you committed no crime. All that does matter at that time, is that they did (i.e. they beat you up; federal and state crimes), and they don't plan on taking the blame for doing so. They justify their behavior, by accusing you of de minimis and vague criminal offenses; especially of California Penal Code Section 148(a)(1) (Resisting / Obstructing / Delaying a Peace Officer.)
If your sadistic police beating was bad enough to be actually kept in the hospital, or if it's obvious to the Patrol Sergeant that the patient didn't deserve what he got (and assuming that your Patrol Sergeant isn't the truly creepy kind,  you may be given a Citation to appear in Court, or you might even get "long formed". Getting "long formed" is police lingo (in the real world), for not formally arresting you now, but nonetheless concocting  a phony story about the event that resulted in you being in the hospital, and based upon the template of the bogus story, create phony reports to support that story, and conceal and destroy evidence that belies the concocted story, such a deleting an audio or video recording of the actual incident complained of, or a materially significant portion of any such recording. Usually, the officers create not all that serious allegations of criminality by you; not enough for you to realistically be exposed to any jail time, but serious enough to justify their conduct, and, most importantly, serious enough to get you criminally prosecuted.
The police really do create false and misleading police reports to shore-up the odds, that some young and ambitious Deputy District Attorney, will want to endear himself to a police agency, by protecting them from civil liability. The young and ambitious Deputy District Attorney files a criminal case against you for violation of California Penal Code Sections 148(a)(1) (Resisting / Obstructing / Delaying a Peace Officer), and Sections 240/241(b) and 242/243(b); Assault and Battery on a Peace Officer. Now what do you do? If you take a plea bargain, you can't sue for the damages that you suffered from being falsely arrest and falsely prosecuted for a crime, and the mental and financial toll that being falsely arrested and falsely prosecuted takes on one (i.e. job loss, attorney's fees.)
If, rather than take a plea bargain, and you stand your ground and defend yourself in court, you can pay many thousands of dollars for a lawyer, to defend you on a bogus criminal charge, that is usually a misdemeanor, and usually will result in no jail time, and a de minimis fine. What do you do? Do you spend the money on a lawyer and hope that things work about and that after you prevail on your criminal case, that you can sue and get pay-back and paid back? Mr. Steering has been contemporaneously defending these bogus Police Misconduct criminal actions, and prosecuting civil rights lawsuits for victims of police outrages, since 1984. He will know what to do in your particular case.
Suing The Police For Constitutional Violations and Other Tortious Conduct, When No Criminal Case Has Been Filed Against The Police Misconduct Victim.
In many cases, notwithstanding efforts by local police agencies to procure the filing of a bogus criminal case against the victim of their oppression,  Deputy DA's see the same reports from the same cops, that again and again and again, seek the criminal prosecution of persons for "resisting / obstructing / delaying a peace office in the lawful performance of his/her duties", when the "suspect" always ends-up in the hospital. Therefore, many times, we can proceed to sue the officers in the appropriate court (usually federal court), without having to wait for the conclusion of underlying bogus criminal proceedings, since they will not be any.
If you want to know what do to if you've been falsely arrested, retaliated against for exercise of your consitutional rights, beaten-up by the police or maliciously prosecuted, please contact us at (949) 474-1849 or
info@steeringlaw.com
. Thank you for visting with us, and best of luck. Even if you have a legal question that's important to you, and you just need lawyer input, we'll be glad to answer your questions.
Thank you again for visting with us.
Jerry L. Steering with Diane Sawyer,
Co-counsel
*
Bob Dole,
and former partner
**
Melvin M. Belli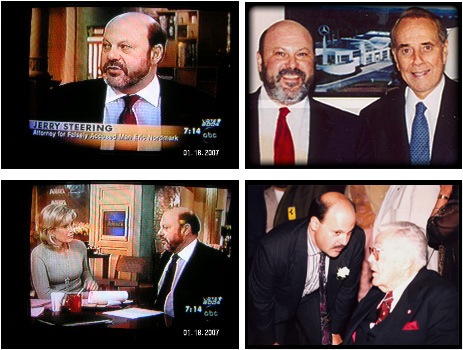 Suing Bad Cops And
Defending Bogus Criminal
Cases For 29 Years
***The State Bar of California does not recognize a specialty in police misconduct
which is most of Mr. Steering's law practice.
*In the District of Columbia only.
**In Beverly Hills Office only.
Los Angeles County | Orange County | Riverside County | San Bernardino County | San Diego County