CORONA, CALIFORNIA POLICE MISCONDUCT ATTORNEY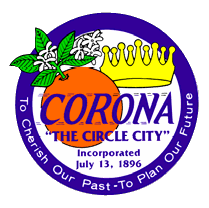 The Corona Police Department is a very cruel and brutal entity. There is almost no limit what they will do to protect themselves from the victims of their outrages. They beat, falsely arrest and procure the malicious criminal prosecutions of their victims.
CORONA POLICE ARE NOT YOUR FRIEND, AND THEY ARE NOT THERE TO HELP YOU; ONLY THEM.
Because Corona Police Department officers often falsely arrest, beat, shoot and even kill anyone they care to. This is no joke, this is reality.
Corona Police have a long history of falsely arresting, beating and killing innocents.
If you are being criminally prosecuted for a "resistance offense" (i.e. resisting arrest, and assault & battery on a peace officer), chances are that you are being framed for actions / omissions by you that are no crime at all. We can help you win your bogus criminal case in a manner most likely to result in you subsequently your civil case against the police; something that we are experts on.
DON'T PLEAD GUILTY WHEN YOU ARE INNOCENT.
Don't get framed for a crime that you didn't commit; get paid instead. Defending bogus Criminal Cases and Suing Police Officers for Violating your Constitutional Rights since 1984 for Excessive Force, Police Brutality, False Arrest, Malicious Prosecution, Police K-9 Maulings, Police Beatings and Shootings and Wrongful Death, Concealing or Destroying Evidence and Retaliation. Serving Southern California. Available 24 Hours a Day! Tel: (949) 474-1849.
Mr. Steering is also a Specialist in Resistance Offense cases like Resisting Arrest (Cal Penal Code 148(a)(1)), Battery on Officer (Cal Penal Code 242/243(b)) and other crimes against police officers.
Police Misconduct Specialties:

Excessive Force
Concealing Evidence
Destroying Evidence
False Arrest

K-9 Maulings
Malicious Prosecution
Police Beatings
Police Brutality

Police Shootings
Whistle Blower Retaliation
Wrongful Death