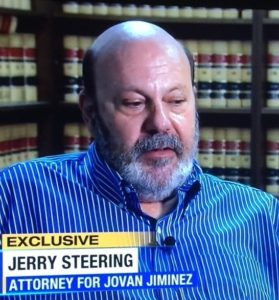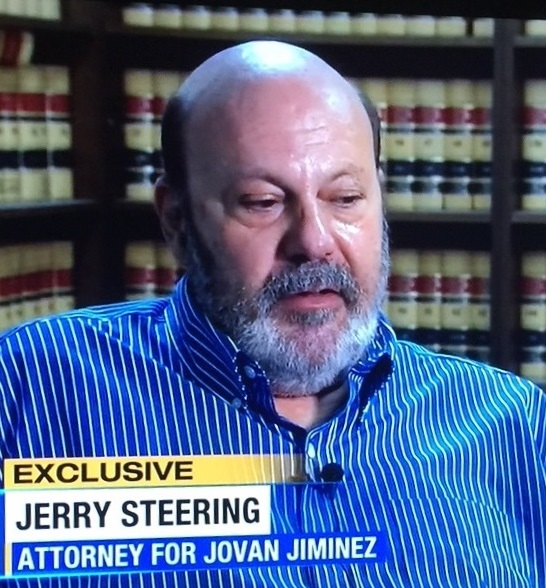 SAN DIEGO COUNTY POLICE MISCONDUCT ATTORNEY
DON'T GET FRAMED; GET PAID FOR EXCESSIVE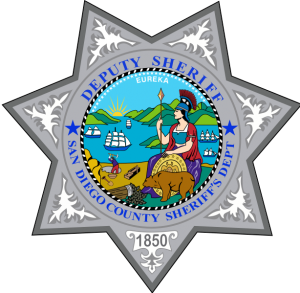 FORCE, FALSE ARREST AND MALICIOUS PROSECUTION.
Jerry L. Steering, is a Police Misconduct Attorney in San Diego County. Specializing in Defending bogus Criminal Cases and Suing Police Officers for Violating your Constitutional Rights since 1984 for Excessive Force, Police Brutality, False Arrest, Malicious Prosecution, K-9 Maulings, Police Beatings & Shootings and Wrongful Death, Concealing or Destroying Evidence and Retaliation. Tel: (949) 474-1849.
JERRY L. STEERING; SAN DIEGO POLICE MISCONDUCT ATTORNEY.
In Jovan Jimenez v. County of San Diego, Mr. Steering recovered $500,000.00 for a man from Riverside County who was beaten by San Diego County Sheriff's Department Deputy Sheriff's for verbal protest of his misdemeanor simple battery arrest. See, County settles sheriff's deputy beating lawsuit for $500,000.00.
Mr. Steering also represented a retired CHP Officer in U.S. District Court in San Diego who was falsely arrested by the  San Diego County Sheriff's Department for carrying a concealed firearm on a High School campus. He was allowed to do so because he is an Honorably Retired peace officer with a Carry Concealed Weapon (CCW) permit from the CHP. Robert Pitt v. County of San Diego, et al.; United States District Court for the Southern District of California. See, Retired cop awarded $220,000.00 against San Diego County for false arrest for gun possession
Mr. Steering also represents other men in their another case against the San Diego County Sheriff's Department for beating and falsely arresting a totally innocent man who happened to exit a 7-11 store in Encinitas and look at a Deputy Sheriff in the wrong way who harassing others there. See, Bernardo Luque-Villanueva et al. v. County of San Diego, et al.; U.S. District Court, San Diego.
If you believe that police agencies are honest and that police don't do bad things to good people you are still drinking the Kool-Aid. That is not our world anymore; at least not in this County and not in this Country.
SUING THE POLICE FOR CONSTITUTIONAL VIOLATIONS AND OTHER TORTIOUS CONDUCT, WHEN NO CRIMINAL CASE HAS BEEN FILED AGAINST THE POLICE MISCONDUCT VICTIM.
In many cases, notwithstanding efforts by local police agencies to procure the filing of a bogus criminal case against the victim of their oppression,  Deputy DA's see the same reports from the same cops, that again and again and again, seek the criminal prosecution of persons for "resisting / obstructing / delaying a peace office in the lawful performance of his/her duties", when the "suspect" always ends-up in the hospital. Therefore, many times, we can proceed to sue the officers in the appropriate court (usually federal court), without having to wait for the conclusion of underlying bogus criminal proceedings, since they will not be any.
If you want to know what do to if you've been falsely arrested, retaliated against for exercise of your constitutional rights, beaten-up by the police or maliciously prosecuted, please contact us at (949) 474-1849 or  jerrysteering@yahoo.com. Thank you for visiting with us, and best of luck. Even if you have a legal question that's important to you, and you just need lawyer input, we'll be glad to answer your questions.
Thank you again for visiting with us.
Jerry L. Steering, Esq.
What to Do If You Have Been Falsely Arrested or Beaten-up by the Police – Click Here
Serving the following cities:
San Marcos

Santee

Solana Beach

Vista