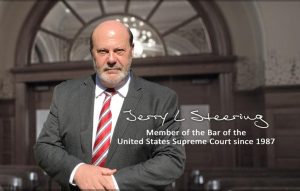 This article deals with Police Sadism In The United States; Its Root Causes. In the movie "The Imitation Game", Actor Benedict Cumberbatch played Alan Turing; the inventor of the modern digital computer. In the movies there are two scenes where Alan Turing is brutalized; once by his boarding school mates and once by his fellow code breaker at Bletchley Park; the British site where Turing cracked the German Code ("Inigma") during World War II. After he was punched by his fellow Code Breaker, Alan Turing made the remark: "Do you know why people use violence? Because it feels good."
Although it's doubtful that most police academy recruits go into the academy with the goal of beating civilians, these officers are all poorly trained, and have to use force in their jobs duties as sworn peace officers even though force is used way too much these days. I say poorly trained officers because Fourth Amendment search and seizure law is very complicated even for the most skilled lawyer, and the police only get a six month police academy to learn everything that one must know to be a certified peace officer.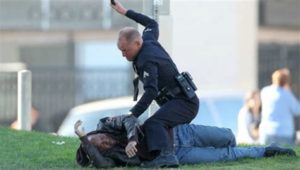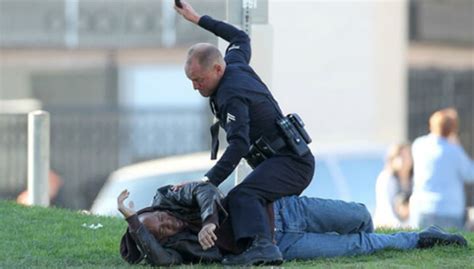 After these young peace officers are on the job for a few years they get used to using force on civilians. Some of them, a good proportion of them, actually learn to enjoy beating civilians; innocent or not. Moreover, modern police agencies are placed in position of always having to find that duty related activities such as using force on civilians was justified, because if they find the use of force unjustified, the agencies are making admissions that will subject the officers and the agencies to civil liability; getting sued.
BLACK LIVES MATTER, AS DO WHITE, ASIAN AND HISPANIC LIVES.
With all due respect to racial minorities, for the most part, today's police officers do not care what color you are or where you came from. When you "fail the attitude test" with today's police officers you probably will minimally be arrested for some "resistance offense". If you continue to "mouth-off" to the officer (i.e. lawfully protest being falsely arrested or tell the cop they are acting unlawfully) you are begging for a police beating and there is a substantial probability that you will get one. This is no joke. No police or prosecutorial agency is going to fault a cop for beating you unless there is a clear video recording showing some black and white use of unreasonable force upon you by the officer. That is reality. Accordingly, as a real practical matter, the police soon learn that they usually can beat you with impunity.
THE CONSTITUTION OF THE UNITED STATES HAS BEEN TWISTED BY CONSERVATIVE JUDGES TO ALLOW THE POLICE TO FALSELY ARREST, BEAT OR EVEN KILL ANYONE WHO THEY DESIRE TO, ANYTIME THEY SO DESIRE.
Although one may lawfully non-forcefully resist an unlawful arrest or detention, and may with reasonable for resist the use of unreasonable force upon you by an officer (See, People v. Curtis, 70 Cal.2d 347 (1969) ) if you do resist or protest you are likely to be beaten and falsely prosecuted for some "resistance offense". When the cops beat you for fun it's Police Sadism.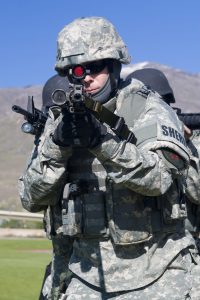 Some of this is unlawful and outrageous police violence and downright police sadism a natural product of using force upon civilians every day for a living; even legitimately. The police walk around every day with a "Sam Brown Belt" with which they carry items such as: 1) a pistol, 2) a taser, 3) a baton (usually these days collapsible ones or "asps"), 4) peppery-spray, 5) bullets, 6) handcuffs, 7) police radio 8) recording device and 9) handcuffs. That is a lot of hardware. They also now usually carry AR-15 high powered rifles, rather than the traditional police shotguns. So, the average cop is armed to the teeth.
Some of this is the result of the United States being in a war in the Middle East since 2001. The United
States invaded Afghanistan in 2001 and invaded Iraq in 2003. Because many of the United States Military personnel serving in those wars were Reserves, and because many of those Reserves were and are police officers, many of today's police officers act as if they were in a war zone. When they perceive a potential threat to them, real, imaginary or contrived, they often just "take out" that threat. Frankly, who can blame them. The use of police SWAT teams is prevalent in this country, even for de minimis threats to anyone. Half of the time that SWAT team is basically practicing (on you; again, for fun). Modern police equipment is often indistinguishable for military garb.
Surprising to most, some of this police sadism and run-away use of unreasonable force is the result of civil and criminal juries constantly siding with the police. Law Enforcement Agencies never admit fault. They never admit that there officer wrongfully shot someone or unlawfully beat someone, or even unlawfully arrested someone.
When juries excuse police outrages, the police now may come to believe that such conduct is now permitted. If their agency isn;t going to fault them and the juries won't either, that really can do just about anything they desire with you. As Lord Acton stated some time ago: "Power tends to corrupt, and absolute power corrupts absolutely. Great men are almost always bad men."
WHAT YOU CAN DO IF YOU ARE THE VICTIM OF A POLICE BEATING OR SHOOTING.
If you are the victim of Police Sadism such as the use of excessive force by a police officers, chances are that the police will at least try to procure your false and malicious criminal prosecution to protect themselves from civil liability. We can help you; defending your bogus criminal case and in suing the police.
Law Office of Jerry L. Steering
Jerry L. Steering, Esq.; 4063 Birch Street, Suite 100, Newport Beach, CA 92660; jerrysteering@yahoo.com