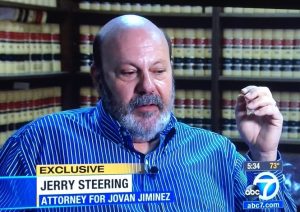 Los Angeles County Police Misconduct Attorney Jerry L. Steering has been suing police officers and has been defending bogus criminal resisting arrest and battery on peace officers cases since 1984.
These "Contempt of Cop cases" are all too common these days as the courts have since 1968, case-by-case, allowed the police to have more and power.  The police can order you around and to do with you what they wish to at their whim.
THE TIMES, THEY ARE A CHANGING IN LOS ANGELES COUNTY.
The police used to need "probable cause" to believe that you committed a crime, to restrain or detain you in any way. Then, in Terry v. Ohio, 392 U.S. 1 (1968) the Supreme Court for the first time reduced the constitution's literal "probable cause" standard, to "reasonable suspicion of criminality affoot", to seize a civilian and search them. Since Terry , it's been all downhill. Terry , was really only, and was only intended to be a "stop and frisk" case. It only gave the police the right to detain someone, because they had reasonable suspicion that the person just commited, was committing or were about to commit a crime, and, that they knew of articulable facts to support a reasonable belief that the person was armed and dangerous.
Since Terry, if you now give the police an inch they will take a mile. Although Terry was only a stop and frisk case, the courts quickly used Terry to justify detentions without any suspicion of the civilian being armed or dangerous. Thereafter, pointing guns at suspects, ordering them to the ground, handcuffing persons, using physical force or restraint on persons, became more and more common and accepted by the courts; again because of bad rulings in criminal suppression motion cases.
THE COURT'S HAVE SINCE TERRY, ALLOWED THE POLICE TO ABUSE YOU WITH IMPUNITY AND IMMUNITY.
Thirty years ago if a police officer proned one out on the ground at gunpoint, that officer could not legally do so without having probable cause to believe that the person seized committed a serious violent felony. In these modern times they really don't need anything more than a bare suspicion of any sort of criminal conduct. The court's have excused police compliance with the Fourth Amendment's Probable Cause requirement to seize a person if they claim that it somehow enhanced "Officer's Safety".
That's why the police think that they can order you around and that your failure to immediately comply with their "lawful orders" deserves getting slammed to the ground and beaten, falsely arrested and falsely and maliciously criminally prosecuted.
GUTTING YOUR CONSTITUTIONAL RIGHTS IN THE NAME OF OFFICER'S SAFETY.
These days, the Supreme Court had gutted basic Fourth Amendment "search & seizure" constitutional protections. They have done this because they don't want to suppress incriminating evidence in criminal cases. If the courts find that the police obtain evidence unconstitutionally, since 1961 the states must generally exclude that evidence at trial. See, Mapp v. Ohio,367 U.S. 643 (1961).
Society changes and so do legal standards; standards that even "originalist constitutional advocates" are too proud and to politically committed to their political jingle to admit that 99.9999999% of constitutional law is made up by the courts. The Bill of Rights was ratified by the states in 1791. There is no way that the Our Founding Fathers would have believed that the Sixth Amendment's "Right to Counsel" clause, to include the right to a government paid for free criminal defense lawyer (Public Defender) if you could not afford one. That right wasn't established under 1963 in Gideon v. Wainwright, 372 U.S. 335 (1963).
IN LOS ANGELES COUNTY THE INMATES ARE RUNNING THE ASYLUM.
On February 10, 2016, former Los Angeles County Sheriff Lee Baca pleaded guilty to violation of 18 U.S.C. § 1001(a)(2); lying to FBI agents and federal prosecutors investigating the beatings of inmates and visitors at the Los Angeles County Jails. As part of a surprise plea deal with the U.S. attorney's office, Sheriff Baca admitted that he took an active role in trying to stymie the federal probe into his deputies routinely beating and torturing inmates at the Los Angeles County Jails and in having his deputies hide an FBI informant – jail inmate from his FBI handlers. He admitted  even approving a team of his deputy sheriff's attempting to interfere with the government's investigation by threatening an FBI agent at her home with arrest.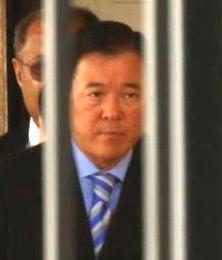 Thereafter, on April 6, 2016, former LASD Undersheriff was convicted by a jury of  violation of 18 U.S.C. § 371 (conspiring to obstruct justice) and 18 U.S.C. § 1503(a) (obstructing justice), for not only obstructing an FBI investigation into years of beatings and torturing of inmates at the L.A. County Jail, but also Tanaka and other high ranking Sheriff's Department officials threatening one of the FBI agents involved in that investigation, with arrest for continuing that investigation. In his trial, Tanaka admitted that he still had the Minnesota Vikings Logo tattoo on his leg; a tattoo that he described as a member in a club; the "Vikings"; a tatoo that the federal courts have held is the gang taoo for a "neo-Nazi white supremacists gang within the Los Angeles County Sheriff's Department. See, Thomas v. County of Los Angeles, 978 F.2d 504 (1992).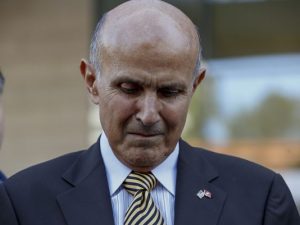 On March 16, 2017 Sheriff Lee Baca was convicted for his role in a scheme to block an FBI investigation into mistreatment of inmates in his jails.
Nonetheless, the body politic tolerates the existence, and the perpetuation of an ongoing unwritten agreement among and between peace officers, to falsely report, and, if necessary, to thereafter conspire with officers who they may not yet even know, to falsely testify, about event(s), if the potential or apparent criminal, administrative and civil liability of a fellow officer is at stake. After all, in the primary category of cases that truly are "false arrests" in the most malevolent sense of the word, "Contempt of Cop cases", the only reason that there's an arrest of a civilian at all, is because the Constable has violated another (i.e. beaten-up / torture); usually to self-medicate rather frail and easily bruise-able egos.
THERE IS NO SUBSTITUTE FOR EXPERIENCE.
Los Angeles County Police Misconduct Attorney Jerry L. Steering is an expert in defending resisting arrest and battery on a peace officer criminal cases; those charges that the police procure your malicious prosecution for when they violate you (i.e. beat you) and you didn't commit a crime. Mr. Steering has also been using those bogus criminal prosecutions to sue the police, since 1984. The majority of our firm's law practice, is suing police officers and other government officials, for claims such as false arrest, police brutality / excessive force, malicious prosecution, and other "Constitutional Torts", and defending bogus criminal cases against the victims of such abuse by the police; almost always for the same incident that the civilian – victim sues for.
If you are the victim of police misconduct Los Angeles County Police Misconduct Attorney Jerry L. Steering can help you.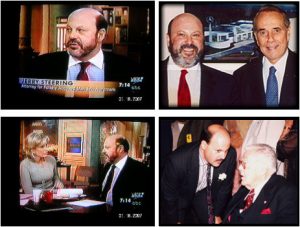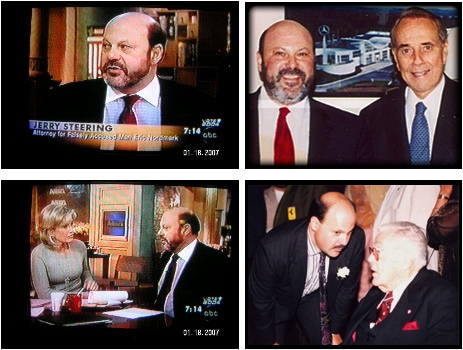 Los Angeles County Police Misconduct Attorney. Defending bogus Criminal Cases and Suing Police Officers for Violating your Constitutional Rights since 1984 for Excessive Force, Police Brutality, False Arrest, Malicious Prosecution, K-9 Maulings, Police Beatings and Shootings and Wrongful Death, Concealing or Destroying Evidence and Retaliation. Tel: (949) 474-1849; jerrysteering@yahoo.com
See our Home page for Mr. Steering's articles on police misconduct and constitutional law issues.