IRVINE, CALIFORNIA POLICE MISCONDUCT ATTORNEY
Jerry L. Steering, Esq., is a Police Misconduct Attorney in Irvine, California. Mr. Steering has been suing police officers, and defending bogus criminal cases (mostly bogus crimes against police officers) since 1984.  Mr. Steering represents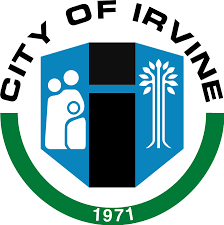 the victims of "Police Misconduct", such as the victim of the use of excessive force upon and the normal false arrests and malicious prosecutions that very often follow the initial police outrages, very often perpetrated against total innocents.
Mr. Steering is also licensed to practice law in the State of Georgia and has practiced in federal courts outside of California pro hac vice,  including the United States District Court for the District of Columbia. Mr. Steering is also a Members of the Bars of the Ninth Circuit Court of Appeals, the Eleventh Circuit Court of Appeals and the United States Supreme Court (since 1987).
MR. STEERING SUES THE IRVINE POLICE DEPARTMENT.
Mr. Steering had a civil rights case in 2005 with the Irvine Police Department. In the case of Jane Doe v. City of Irvine, et al. (2005), Mr. Steering obtained a $400,000.00 from the City of Irvine for the victim of a sexual battery by an Irvine police officer. The officer was ultimately criminally prosecuted, and was found not guilty by a jury. The officer defended his criminal case on the ground that Jane Doe was an exotic dancer, and was "playing him" to not arrest her by providing the officer" favors." Her claim was that the officer extorted the "favors" from her, by threat of arrest.
The majority of Mr. Steering's firm's law practice is defending bogus "contempt of cop" criminal actions, usually followed by Mr. Steering filing and prosecuting lawsuits against the very same police officers who beat-up, falsely arrested and falsely accused the innocent of criminal conduct, to protect themselves and their employing agency from liability to the innocent for their outrages.
Most of Mr. Steering's criminal and civil cases involve core Bill of Rights type issues; the difference between living in a free society of a police state. Most of these federal civil rights cases involve police violation of person(s) fourth amendment rights (i.e unreasonable searches of persons and their places and effects, and unreasonable seizures of person (false arrest and unreasonable force, procuring bogus and malicious criminal prosecutions) and first amendment violations (retaliation for protected speech and to petition for redress and various other "Constitutional Torts" , including police whistleblowing cases (Cal. Labor Code Section 1102.5.)