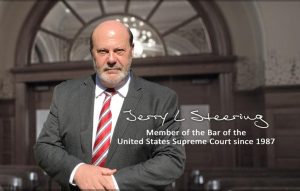 The following is a guide How To Avoid Pleading Away Your Criminal Client's Civil Case. Notwithstanding many years of knowledge and experience in representing clients in criminal cases, most criminal lawyers do not have a real working understanding of how the disposition of your criminal case will effect any pending or potential civil action that you may have against the government; especially the police.
All too often a lawyer representing a defendant in a criminal action will have their client agree to pleas or agreements to do or to refrain from doing something, that impair or simply bar a righteous civil action against the police or others. They very well may not realize that they are barring their criminal case client's civil claims at all, and they probably don't. This author has dealt with hundreds of Deputy Public Defenders and private criminal defense lawyers who entered into pleas for their clients that either completely barred or substantially impaired their client's civil claims.
Moreover, the laws regarding issue or claim preclusion, policy barriers to and immunity from suit and other issues of federal law on whether or not a particular type of disposition of a criminal case will impair or completely bar a criminal lawyer's client's unlitigated civil claims, are constantly changing. Sometimes whether or not your criminal client has a civil claim at all differs if their case is litigated in a California Superior Court or a United States District Court will determine whether you can sue at all.
The guilde posts set out below are for the criminal lawyer to doesn't want to plead away their client's civil claims, or, at least be able to tell their client that consequence of their plea.
EFFECTS OF GUILTY PLEAS ON CIVIL CASES – GENERALLY.
CRIMINAL PROSECUTIONS FOR VIOLATION OF CALIFORNIA PENAL CODE SECTIONS 148(A)(1) AND 69 ARE ALMOST ALWAYS PRIMARILY MOTIVATED TO MINIMIZE OR TO SIMPLY PRECLUDE CIVIL LIABILITY FOR THE CONSTABLE'S CONSTITUTIONAL TRANSGRESSIONS. IT IS REALLY THAT SIMPLE.
If you plead guilty to anything, you're precluded from suing for your false arrest under both federal and state law; notwithstanding the fact that the propriety of an arrest is determined at the time of the arrest. See, Heck v. Humphrey, 512 U.S. 477 (1994) (guilty plea or other conviction precludes lawsuit for false arrest, or for any constutional violation that could have been raised defensively in some way in the criminal action); See also, Yount v. City of Sacramento, 43 Cal.4th 885 (2008) (California Supreme Court adopts Heck for admittedly policy reasons [i.e. we don't want you to be obtain redress for your unlawful arrest, if you were convicted; notwithstanding that propriety of arrest determined at time of arrest] precluding righteous state law claims, adopting Heck v. Humphrey for California state law claims).
You're also precluded from suing for an unconstitutional search that resulted in your arrest. The Conservative Wing of the Supreme Court has taken it upon itself to create (out of thin air) a public policy rule, essentially overruling Congress (i.e. 42 U.S.C. §. 1983; The Third Enforcement Act of 1871), and immunizing the police for unconstitutional arrests or searches and seizures in the name of "public policy"; the exact thing that the Conservative Wing of the Supreme Court is supposedly opposed to. Therefore, the police may not have had the right to have either busted into your house without a warrant, consent or an emergency, or to have arrested you, such as when they lack either probable cause to believe that you committed a crime, or a warrant.
Nonetheless, because of police, prosecutors and judges (i.e. re jury instructions) knowingly take advantage of those vague terms of Section 148(a)(1) to place the blame on you; criminally and civilly. Remember, the police do this every day. They know what to say in their reports that will justify anything; even deadly force. They can take any given fact situation, throw a few key words into the equation, and literally justify anything that the police do pursuant to a duty related activity. It's a gross perversion of the Role of a Public Prosecutor, and, frankly, usually that's coupled with a true actual lack of understanding of the constitutional limitations of these criminal resistance statutes by state court trial court judges. Judges are resistant on giving Specially Requested Jury Instructions at state court criminal trials, and they'd rather just give the jury the CalCrim Standard Form Jury Instructions on resistance offenses (i.e. CalCrimm 2656 and 2670). Those CalCrim Jury Instruction are usually inadequate for the jury to understand that certain acts or failures to act by the accused in your case, were constitutionally protected. That's why, Cal. Penal Code § 148(a)(1) is truly The Boot Of The Police State.