ANAHEIM, CALIFORNIA POLICE MISCONDUCT ATTORNEY
Anaheim Police Misconduct Attorney Jerry L. Steering serves the City of Anaheim, California and throughout Southern California. Mr. Steering has been suing police officers, and defending bogus criminal cases since 1984. Mr. Steering represents the victims of "Police Misconduct", such as the victims of the use of excessive force, false arrests and bogus criminal prosecutions. Call: (949) 474-1849.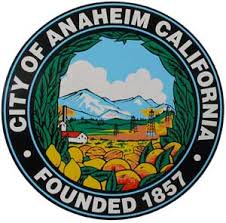 ANAHEIM IS RIFE WITH POLICE MISCONDUCT.
Anaheim, California is rife with daily police outrages. As most police agencies do, if you give them an inch they will take a mile. Unfortunately, Anaheim Police Department officers often beat, shoot, tase, torture many innocents and other, often for career advancement and pure sadistic pleasure. This is not left propaganda. This is the sad reality of our times. After all, the police state isn't the police; it's the public. It's the public approval of police outrages by voting for police defendants in civil rights case, and by voting to convict true innocents based upon straight-up lies in court by police officers.
MR. STEERING AND THE ANAHEIM POLICE DEPARTMENT.
He has been involved in these types of cases involving Anaheim Police Department officers since 1986. Anaheim Police Department officers are quite adept in planting evidence to frame innocents, falsely arresting innocents and even killing innocents for many years now; all with impunity.
Anaheim is rather unbiased in their treatment of civilians. No matter your race, color or creed, all are treated equally poorly and oppressively. Anaheim police officers learn early on that they literally can beat, falsely arrest and procure the filing of a bogus criminal action against those whom they abuse. This not some lefty propaganda or overstatement of the state of our country. It is reality.
Anaheim PD was the leading agency that literally created the Orange County Snitch Scandal; a massive scandal involving Anaheim PD and using illegal jailhouse informants to obtained confessions from inmates at the Orange County Jails. They used real life former Mexican Mafia gang members, who were inmates in the jail and on the City payroll, to literally coerce and scare inmates into making incriminating statements; confessions that were often false, made simply to avoid violence by the Mexican Mafia.
Some police officers can handle the awesome power over civilians, and some cannot. The Anaheim Police Department has its share of those who cannot.
Ergo, here comes Oliver v. City of Anaheim, U.S. District Court, Santa Ana; Ninth Circuit Court of Appeals, 2012; (plaintiff won case in the Ninth Circuit Court of Appeals on their unlawful arrest claim; false arrest as matter of law.) Plaintiffs obtained $400,000.00 for four hour false arrest of father (and son), for father telling police that he didn't know of his son hit a opossum with a shovel (which isn't a crime anyway),so busted the father for violation of Cal. Penal Code 32 (i.e. "accessory to crime", for not incriminating his son, for something that isn't a crime. See, Oliver v. City of Anaheim; Ninth Circuit Court of Appeals.
Mr. Steering has also had many acquittals in Orange County Superior Court; especially in cases involving false arrests.
Norma Cortez v. City of Anaheim; Mr. Steering also obtained $300,000.00 from the City of Anaheim, for the use of police tactics that placed the plaintiff in a position of danger; a danger that did happen (i.e. non-lethal bystander gunshot wound); Norma Cortez et al. v. City of Anaheim, et al.; United States District Court for the Central District of California.
Mr. Steering also obtained $95,000.00 settlement for the seven minute long false arrest of an El Segundo Police Officer (Gregory Howden v. City of Anaheim.)
If you are the victim of a good old fashion police beating, false arrest or malicious criminal prosecution by Anaheim Police Department Officers, we can help. See our Article:
"What To Do If You Have Been Beaten-Up Or False Arrested By The Police".
Click on "Home", above, or the other pages shown, for the information or assistance that we can provide for you. If you need to speak with a lawyer about your particular legal situation, please call the Law Offices of Jerry L. Steering for a free telephone consultation.
Thank you, and best of luck, whatever your needs.
Law Offices of Jerry L. Steering
Jerry L. Steering, Esq.
Specializing in Defending bogus Criminal Cases and Suing Police Officers for Violating your Constitutional Rights since 1984 for Excessive Force, Police Brutality, False Arrest, Malicious Prosecution, K-9 Maulings, Police Beatings and Shootings and Wrongful Death, Concealing or Destroying Exculpatory Evidence and Whistle Blower Retaliation. Tel: (949) 474-1849.
Police Misconduct Specialties:

Excessive Force
Concealing Evidence
Destroying Evidence
False Arrest

K-9 Maulings
Malicious Prosecution
Police Beatings
Police Brutality

Police Shootings
Whistle Blower Retaliation
Wrongful Death