We Watch The Watchmen
Get Justice * Get Compensation
Jerry L. Steering, Esq., is a Police Misconduct Attorney, serving, among other places,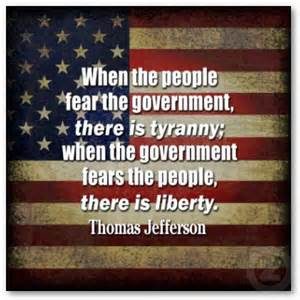 Orange County, and the Orange County cities shown below, as well as Los Angeles County, San Diego County, Riverside County and San Bernardino County. Mr. Steering recently successfully prosecuted an excessive force / false arrest case in the Palm Springs area; Edward Moore, Jr. v. City of Desert Hot Springs; Indio – Riverside Superior Court ($825,000.00 settlement a end of plaintiff's case for excessive force / false arrest.) The Palm Springs area is rife with police murders, beatings, torturings and false arrests and prosecutions. Across the Freeway, in Desert Hot Springs, the stories get worse. The Desert Hot Springs Police Department is probably the worst police department in modern United States history. In the mid-2000′s, "the inmates were running the asylum". The Desert Hot Springs Police Department was divided into two factions; the "lettuce eaters" and the "meat eaters". The meat eaters were those police officers who wouldn't use any excuse to beat people up, and did so; even if just for fun. The lettuce eaters were those police officers who would only use force when reasonably necessary. See, FBI 302 Reports of interviews of DHSPD Sgt. Ron Hull and Sgt. Eddie Cole.
EXCESSIVE FORCE, FALSE ARREST AND MALICIOUS PROSECUTION CASES
Mr. Steering has been suing police officers, and defending bogus criminal cases of crimes against police officers, for over 28 years. The majority of our firms law practice, is suing police officers and other government officials, for claims such as false arrest, police brutality / excessive force, malicious prosecution, and other Constitutional Torts, and defending bogus criminal cases against the victims of such abuse by the police.
FALSE ARREST CASES; CALIFORNIA LAW
FALSE ARREST BY PEACE OFFICER – ELEMENTS AND PROOF – CALIFORNIA LAW
A "false arrest" is the same "tort" as a "false imprisonment" under California law. Unlike federal law, under California law, the burden is on the police to justify their "seizure" (false arrest / false imprisonment) of you at a civil trial (See, California Civil Jury Instructions ("CACI") 1401 [False Arrest by Peace Officer Without Warrant] and 1402 [Peace Officer's
Justification / Defense To Claim Of False Arrest].) Under California law, a peace officer (i.e. police officer or deputy sheriff) may arrest another for a felony for which the officer has "probable cause" to believe person committed, or may arrest another for a misdemeanor that was committed in their presence (See, Cal. Penal Code 836.) "Presence is not mere physical proximity but is determined by whether the offense is apparent to the officers senses. People v. Sjosten, 262 Cal.App.2d 539, 543, 544 (1968″.) An officer can arrest a civilian, upon probable cause, for any felony; committed in the presence of an officer or not. Cal. Penal Code 836. However, it does not violate the fourth amendment, for an officer to arrest for a misdemeanor that was committed outside of the presence of the officer.
FALSE ARREST BY PEACE OFFICER – NO "QUASI-QUALIFIED IMMUNITY" – CALIFORNIA LAW
Cal. Penal Code 847(b) provides:
"There shall be no civil liability on the part of, and no cause of action shall arise against, any peace officer . . . acting within the scope of his or her authority, for false arrest or false imprisonment arising out of any arrest under any of the following circumstances:
(1) The arrest was lawful, or the peace officer, at the time of the arrest, had reasonable cause to believe the arrest was lawful."
Although police civil defendants have argued that Section 847(b)(1) immunizes peace officers for false arrests like the "qualified immunity" provided for police false arrest civil defendants federal court, that code section cannot be reasonably construed that way. The first part of Section 47(b)(1) ("The arrest was lawful"), logically changes nothing, for if the arrest was lawful, then there is no liability under anyone's theory; kind an unintended legal redundancy. The second part of Section 47(b)(1) ("the peace officer, at the time of the arrest, had reasonable cause to believe the arrest was lawful"), could only reasonably be meant to apply to a situation, where an officer arrested a civilian based upon either: 1) an arrest warrant that did issue, but for which there was no probable cause to have issued (the officer who obtained the arrest warrant on insufficient grounds committed the fourth amendment violation, and is liable for the false arrest, unless otherwise protected, such as by "qualified immunity"), or 2) when the officer had "reasonable cause", which is essentially a term equivalent to "probable cause" under the jury instructions that are used at the trial of this particular tort (See, CACI 1402; . . . arrest lawful if . . . "reasonable cause to believe that the plaintiff committed a crime" is the standard for whether a peace officer's arrest of a civilian was lawful.) Therefore, logically, Section 47(b)(1) provides no immunity for California peace officers for a false arrest. That does not mean, however, that a state or federal judge won't disagree with that proposition. It is not fully developed under either California law, or by the federal district court's interpretation of that statute.
FALSE ARREST BY PEACE OFFICER – FEDERAL LAW – GENERALLY
A "false arrest" under federal law, is considered a violation of a person's right to be free from an "unreasonable seizure" of their person under the Fourth Amendment (See, Ninth Circuit Court of Appeals Model Civil Jury Instruction for Arrest Without Probable Cause Or Warrant.) The United States Supreme Court has defined a "seizure of a person" as when a reasonable person would not feel free to leave the presence of police officers and to go about their business. See, United States v. Mendenhall, 446 U.S. 544 (1980.)
In 1871, Congress enacted the Ku Klux Klan Act (42 U.S.C. 1983), that gives any person
whose federal Constitutional rights have been violated, a right to sue, any person who violated those rights under the color of state law, in a United States District Court. Section 1983 lawsuits can also be brought in a state court of general jurisdiction; See, 42 U.S.C. 1988. Accordingly, a person who is falsely arrested by a peace officer (i.e. police officer, deputy sheriff, or some other officer who derives peace officer powers from state law), may sue the police officer under Section 1983, as well as under California state law.
In federal court, in a civil Fourth Amendment "arrest without probable cause" case (a federal false arrest case), the jury is instructed at the end of the case, on the following definition of "probable cause":
"Probable cause exists when, under all of the circumstances known to the officer[s] at the time, an objectively reasonable police officer would conclude there is a fair probability that the plaintiff has committed or was committing a crime" (See, Ninth Circuit Court of Appeals Model Civil Jury Instruction 9.20, Arrest Without Probable Cause Or Warrant.)
Therefore, that standard, whether "an objectively reasonable police officer would conclude there is a "fair probability" that the plaintiff has committed or was committing a crime", is the standard that the propriety of an arrest, outside of the home is judged by, in federal court in the states comprising the Ninth Circuit Court of Appeals (Ninth Circuit Model Civil Jury Instruction 9.20). It doesn't matter what the thousands of other cases, from the Supreme Court on down, say about what "probable cause" means. All that matters, is what a civil jury is going to be told is the standard that they should judge the facts by, in their deliberations (a civil jury is the "Judge of the facts" ["trier of fact'], and the District Judge is the "Judge of the law".)
Some justices say that the words "probable cause", are found in the text of the fourth amendment itself, and that is the standard for a seizure of a person by the government that was established by the Founding Fathers at the Constitutional Convention in Philadelphia in 1791; not reasonable suspicion:
"MR. JUSTICE DOUGLAS, dissenting.
I agree that petitioner was "seized" within the meaning of the Fourth Amendment. I also agree that frisking petitioner and his companions for guns was a "search." But it is a mystery how that "search" and that "seizure" can be constitutional by Fourth Amendment standards unless there was "probable cause" [n1] to believe that (1) a crime had been committed or (2) a crime was in the process of being committed or (3) a crime was about to be committed.
The opinion of the Court disclaims the existence of "probable cause." If loitering were in issue and that [p36] was the offense charged, there would be "probable cause" shown. But the crime here is carrying concealed weapons; [n2] and there is no basis for concluding that the officer had "probable cause" for believing that that crime was being committed. Had a warrant been sought, a magistrate would, therefore, have been unauthorized to issue one, for he can act only if there is a showing of "probable cause." We hold today that the police have greater authority to make a "seizure" and conduct a "search" than a judge has to authorize such action. We have said precisely the opposite over and over again. [n3] [p37]
In other words, police officers up to today have been permitted to effect arrests or searches without warrants only when the facts within their personal knowledge would satisfy the constitutional standard of probable cause. At the time of their "seizure" without a warrant, they must possess facts concerning the person arrested that would have satisfied a magistrate that "probable cause" was indeed present. The term "probable cause" rings a bell of certainty that is not sounded by phrases such as "reasonable suspicion." Moreover, the meaning of "probable cause" is deeply imbedded in our constitutional history. As we stated in Henry v. United States, 361 U.S. 98, 100-102:
The requirement of probable cause has roots that are deep in our history. The general warrant, in which the name of the person to be arrested was left blank, and the writs of assistance, against which James Otis inveighed, both perpetuated the oppressive practice of allowing the police to arrest and search on suspicion. Police control took the place of judicial control, since no showing of "probable cause" before a magistrate was required.
That philosophy [rebelling against these practices] later was reflected in the Fourth Amendment. And as the early American decisions both before and immediately after its adoption show, common rumor or report, suspicion, or even "strong reason to suspect" was not adequate to support a warrant [p38] for arrest. And that principle has survived to this day. . . .
. . . It is important, we think, that this requirement [of probable cause] be strictly enforced, for the standard set by the Constitution protects both the officer and the citizen. If the officer acts with probable cause, he is protected even though it turns out that the citizen is innocent. . . . And while a search without a warrant is, within limits, permissible if incident to a lawful arrest, if an arrest without a warrant is to support an incidental search, it must be made with probable cause. . . . This immunity of officers cannot fairly be enlarged without jeopardizing the privacy or security of the citizen.
The infringement on personal liberty of any "seizure" of a person can only be "reasonable" under the Fourth Amendment if we require the police to possess "probable cause" before they seize him. Only that line draws a meaningful distinction between an officer's mere inkling and the presence of facts within the officer's personal knowledge which would convince a reasonable man that the person seized has committed, is committing, or is about to commit a particular crime.
In dealing with probable cause, . . . as the very name implies, we deal with probabilities. These are not technical; they are the factual and practical considerations of everyday life on which reasonable and prudent men, not legal technicians, act. Brinegar v. United States, 338 U.S. 160, 175.
To give the police greater power than a magistrate is to take a long step
down the totalitarian path. Perhaps such a step is desirable to cope with modern forms of lawlessness. But if it is taken, it should be the deliberate choice of the people through a constitutional amendment. [p39] Until the Fourth Amendment, which is closely allied with the Fifth, [n4] is rewritten, the person and the effects of the individual are beyond the reach of all government agencies until there are reasonable grounds to believe (probable cause) that a criminal venture has been launched or is about to be launched.
There have been powerful hydraulic pressures throughout our history that bear heavily on the Court to water down constitutional guarantees and give the police the upper hand. That hydraulic pressure has probably never been greater than it is today.
Yet if the individual is no longer to be sovereign, if the police can pick him up whenever they do not like the cut of his jib, if they can "seize" and "search" him in their discretion, we enter a new regime. The decision to enter it should be made only after a full debate by the people of this country." Terry v. Ohio, 392 U.S. 1 (1968) Douglas,J. Dissenting.
Moreover, it does not matter what the arresting officer's state of mind was, even if he was mistaken as to the crime committed, so long as in retrospect, a reasonably well trained officer would have believed that there was a "fair probability" that you committed a crime. See, Whren v. United States, 517 U.S. 806 (1996.)
The Closely Related Offense Doctrine; A Reasonable But Now Extinct Approach To Whether Civil Liability Attaches To An Arrest.
The Ninth Circuit Court of Appeals used to employ a doctrine entitled the "Closely Related Offense Doctrine." Under that doctrine, if an officer arrested a civilian for one particular crime, but the police officer didn't have probable cause to have arrested the person was for that crime, if a reasonably well trained officer would have believed that probable cause existed to have arrested the person for some other crime that was "closely related" to the crime that the person was arrested for, then the arrest is valid under the "Closely Related Offense Doctrine." Bingham v City of Manhattan Beach, 341 F.3d 939 (9th Cir. 2003.) However, the "Closely Related Offense Doctrine" was overruled by the U.S. Supreme Court in Devenpeck v. Alford, 543 U.S. 146 (2004.)
"Our cases make clear that an arresting officers state of mind (except for the facts that he knows) is irrelevant to the existence of probable cause. . . . That is to say, his subjective reason for making the arrest need not be the criminal offense as to which the known facts provide probable cause. As we have repeatedly explained, the fact that the officer does not have the state of mind which is hypothecated by the reasons which provide the legal justification for the officer's action does not invalidate the action taken as long as the circumstances, viewed objectively, justify that action. . .. [T]he Fourth Amendments concern with reasonableness allows certain actions to be taken in certain circumstances, whatever the subjective intent." See, Devenpeck v. Alford, 543 U.S. 146, 15253 (2004.)
Accordingly, the arresting police officers belief about what crime a person committed is irrelevant. All that matters is whether a reasonably well trained officer would have entertained a belief that the person arrested committed a crime; that is, the "reasonably well trained officer" in the abstract. If that fictional "reasonably well trained police officer" would not have believed that a crime had been committed, the arrested person may be able to obtain compensation for his/her false arrest.
Many times an officer mistakenly believes that certain conduct is a crime, but it's not (See, Tab above for "Police Misconduct News", and the Section therein entitled "Possum Impossible"; the Lorenzo Oliver case; Ninth Circuit Court of Appeals holds that, as matter of law, no crime committed.)
Other times, an officer arrests a person for a crime that he has no warrant or probable cause for, but, under the facts as the officer knew them, there was nonetheless a crime committed, that would have been apparent to the officer is he was familiar with that particular criminal statute. So long as a reasonably well trained officer would have believed that probable cause existed from the facts known to the arresting officer, the arrest is generally lawful. See, Devenpeck v. Alford, 543 U.S. 146 (2004.)
Atwater Legalizes Otherwise False Arrests.
If a police officer arrests you for any violation of law, even a parking ticket or a seat-belt violation, actually taking you to jail and booking you does not violate the Fourth Amendment; at least since 2001. See, Atwater v. City of Lago Vista, 532 U.S. 318 (2001) (arrest for violation of Texas seat-belt statute that carries a maximum $50.00 fine and no jail, not violative of the Fourth Amendment's prohibition against "unreasonable searches and seizures".)(See also, however, stinging Dissent by Justice O'Connor in Atwater:
"Such unbounded discretion [to arrest for even the most trivial offense] carries with it grave potential for abuse. The majority takes comfort in the lack of evidence of an epidemic of unnecessary minor-offense arrests. Ante, at 33, and n. 25. But the relatively small number of published cases dealing with such arrests
proves little and should provide little solace. Indeed, as the recent debate over racial profiling demonstrates all too clearly, a relatively minor traffic infraction may often serve as an excuse for stopping and harassing an individual. After today, the arsenal available to any officer extends to a full arrest and the searches permissible concomitant to that arrest. An officers subjective motivations for making a traffic stop are not relevant considerations in determining the reasonableness of the stop. See Whren v. United States, supra, at 813. But it is precisely because these motivations are beyond our purview that we must vigilantly ensure that officers post-stop actions which are properly within our reach comport with the Fourth Amendments guarantee of reasonableness . . . . The Court neglects the Fourth Amendments express command in the name of administrative ease. In so doing, it cloaks the pointless indignity that Gail Atwater suffered with the mantle of reasonableness. I respectfully dissent." Atwater v. City of Lago Vista, 532 U.S. 318 (2001) O'Connor, J., Dissenting.
FALSE ARREST BY PEACE OFFICER – FEDERAL LAW – QUALIFIED IMMUNITY; THE BAD COP'S BEST FRIEND TO ESCAPE LIABILITY FOR THEIR CONSTITUTIONAL VIOLATIONS
Under the Qualified Immunity Doctrine, so long as a reasonably well trained officer could have believed that a person's conduct constituted a crime, the officer who actually violated the Constitutional rights of another is nonetheless immune from being liable for damages caused by the officer's Constitutional violation:
"The qualified immunity analysis involves two separate steps. First, the court determines whether the facts show the officers conduct violated a constitutional right. Saucier v. Katz, 533 U.S. 194, 201 (2001). If the alleged conduct did not violate a constitutional right, then the defendants are entitled to immunity and the claim must be dismissed. However, if the alleged conduct did violate such a right, then the court must determine whether the right was clearly established at the time of the alleged unlawful action. Id. A right is clearly established if a reasonable official would understand that what he is doing violates that right. Id. at 202. If the right is not clearly established, then the officer is entitled to qualified immunity. While the order in which these questions are addressed is left to the courts sound discretion, it is often beneficial to perform the analysis in the sequence outlined above. Pearson v. Callahan, 129 S.Ct. 808, 818 (2009). Of course, where a claim of qualified immunity is to be denied, both questions must be answered." Hopkins v. Bonvicino, 573 F.3d 752 (9th Cir. 2009.)
These days, qualified immunity for false arrests are so common, that they almost make false arrest cases impossible to win.
WHAT YOU CAN DO.
Someone has to stand-up to the bullies of society, who think that using state police power to humiliate others, is funny, and makes them "big men" (or women.) There are thousands of others like you, who are good people, and have been somehow, for some reason that you could not have ever imagined, victimized by the government. It might as well be you. Stand-up for justice. Stand-up for our form of self-government. Stand-up for the spilled-blood of our fathers, who bravery died to prevent the very thing, that the government is doing to you right now.
Click on "Home", above, or the other pages shown, for the information or assistance that we can provide for you. If you need to speak with a lawyer about your particular legal situation, please call the Law Offices of Jerry L. Steering for a free telephone consultation. Also, if you have been the victim of a False Arrest or Excessive Force by a police officer, check our Section, above, entitled: "What To Do If You Have Been Beaten-Up Or False Arrested By The Police".
Thank you, and best of luck, whatever your needs.
Law Offices of Jerry L. Steering
Jerry L. Steering, Esq.