Jerry L. Steering, Esq., is a Police Misconduct Lawyer, both in civil and criminal cases,
serving, among other places Orange County, California and the Orange County cities shown below. Mr. Steering has been suing police officers, and defending bogus criminal cases (mostly bogus crimes against police officers) since 1984.  Mr. Steering represents the victims of "Police Misconduct", such as the victim of the use of excessive force upon and the normal false arrests and malicious prosecutions that very often follow the initial police outrages, very often perpetrated against total innocents.
Mr. Steering's law practice serves Orange County, and the Orange County cities shown below, as well as Ventura County, Los Angeles County, San Diego County, Riverside County,  San Bernardino County, Imperial County and other locations throughout California. Mr. Steering is also licensed to practice law in the State of Georgia and has practiced in federal courts outside of California pro hac vice,  including the United States District Court for the District of Columbia. Mr. Steering is also a Members of the Bars of the Ninth Circuit Court of Appeals, the Eleventh Circuit Court of Appeals and the United States Supreme Court (since 1987).
The majority of Mr. Steering's firm's law practice is defending bogus "contempt of cop" criminal actions, usually followed by Mr. Steering filing and prosecuting lawsuits against the very same police officers who beat-up, falsely arrested and falsely accused the innocent of criminal conduct, to protect themselves and their employing agency from liability to the innocent for their outrages.
Most of Mr. Steering's criminal and civil cases involve core Bill of Rights type issues; the difference between living in a free society of a police state. Most of these federal civil rights cases involve police violation of person(s) fourth amendment rights (i.e unreasonable searches of persons and their places and effects, and unreasonable seizures of person (false arrest and unreasonable force, procuring bogus and malicious criminal prosecutions) and first amendment violations (retaliation for protected speech and to petition for redress and various other "Constitutional Torts" , including police whistleblowing cases (Cal. Labor Code Section 1102.5.)
THE GARDEN GROVE POLICE DEPARTMENT IS OUT OF CONTROL.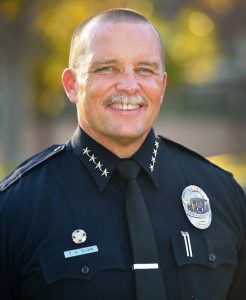 What would have been deemed to be unreasonable and outrageous conduct by police officers 30 years ago, is now considered both reasonable and constitutional. Thirty years ago if a police officer pointed their revolver at your head and ordered you to prone yourself down on the ground, you were considered to be "under arrest", and in order to make that seizure of the person lawful the police needed not only a warrant pr "probable cause" for your arrest, you also had to be suspected of a truly dangerous crime.
These days police officer "detain" persons in that manner for suspicion of just about anything. "Officer Safety" has replaced "probable cause" in Fourth Amendment jurisprudence. No where is that more evident than in Garden Grove, California.
For example, in Santos v. City of Garden Grove, et al.; U.S. District Court (Santa Ana) (2009) Mr. Steering obtained a $475,000.00 settlement from the City of Garden Grove for the false arrests and use of excessive force on several members of the Frank Santos family. See, Garden Grove Pays Half a Million to Settle Brutality Suit With Santos Family , OC Weekly, September 30, 2009. Several members of the Frank Santos family were brutalized and arrested at the birthday party for one of Frank and Gloria Santos' daughters. Frank Santos' brother-in-law's truck was towed away from a closed shopping center parking lot around midnight.. When Mr. Santos' brother-in-law noticed that his car was gone and saw a tow truck race away with his car, the brother-in-law called Garden Grove PD to see if someone had called in a tow of his vehicle. Frank Santos' brother-in-law also happened to be a CHP officer who worked for the CHP auto-theft task force. He knew that car thieves often use tow trucks to make their taking of a vehicle to legitimate.

In response to that call, GGPD Officer Oomar Patel arrived at the scene. Frank Santos didn't know that his brother-in-law had called the police, and when Officer Patel arrived at the scene Frank Santos asked him "Who the f__k called you". That sent Officer Patel into a rage, sticking his nose close to Frank Santos', backing him up against a brick wall. When Frank Santos attempted to diffuse the situation and walk away from Officer Patel., Patel tried to tackle Mr. Santos from behind and when he did his flying football tackle move on Mr. Santos (from behind), Mr. Santos simply bent down and Patel went flying over him, falling onto the street.
Patel then jumped up and pepper-sprayed several members of the Santos family. He also called for back up, saying that he was being attacked, that prompt a quick and very violent police response. Had it not been for the presence of the brother-in-law CHP Officer, the Santos might of lost their case, as most people just don't believe that police officers really do act like that.
In Sharp v. City of Garden Grove, Orange County Superior Court (2000) Mr. Steering obtained a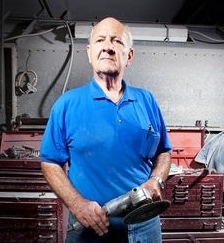 $1,110,000.00 jury verdict against Garden Grove Police Department officers (led by then GGPD Officer Todd Elgin), along with a CHP officer and state parole agents, for the warrantless search of the body shop that was owned by the parolee's father, and where the parolee worked when he wasn't in prison. See, Owner of Raided Shop Awarded $1 Million", Los Angeles Times, July 20, 2000.
The parole department had denied GGPD Narcotics Bureau permission to do a "parole search" of the plaintiff father's body shop, as they had no authority to do so. Parole agents can't do (or authorize others to do) warrantless "parole searches" of places where parolees are employed. Imagine a parolee getting a job as a mechanic at Pep Boys. Could state parole agents and police officers do a parole search of Pep Boys? Of Course Not. State parole knew this, and they told GGPD Narcotics the same.
However, GGPD Narcotics decided to use the pretext of a parole search, to do a full blown warrantless search of the Dad's auto body shop, for a suspected meth lab, because the son / parolee's parole officer wanted to violate the son's parole for dirty drug tests, and was tired of waiting for GGPD to find him "cooking meth" at the Dad's body shop GGPD had asked the Parole Agent not to violate the son / parolee's parole, until they could catch him in the act of meth "cooking" at the Dad's body shop; something that the mere appearance of in itself should be sufficient to dispel and such suspicion.
The body shop was triangular, the hypotenuse of which, was wide open (no blinds or shades) to anyone standing on the sidewalk. The sidewalk side also had two wide entry bays, as did the rear side, the shop and doors were wide open all day, with all areas (save the lavatories) visible to any interested parties. The body shop also had an EPA approved vapor blower exhaust fan and roof portal, and any "dirty socks" odor from a meth lab, would have been blown all over the neighborhood. No reasonable officer would have really believed that the body shop was being used as a drug lab.
After several failed parole test drug tests by the son / parolee, his Parole Agent was getting more anxious to violate the son / parolee's parole. So, the geniuses at the GGPD, the CHP and state parole (both members of OCATT; Orange County Auto-Theft task force.) They stormed into the body shop with SWAT / raid type gear, rifles and pistols blazing, ran-up from behind Mr. Sharp and pointed a shotgun at him. Then the cuffed-him (still at gunpoint) and made him get down onto the cement floor of his shop, with his hands cuffed behind him. One might imagine that this might result in knee injury to a 59 year old man, and one would be right. However, Mr. Sharp treated his own condition with health food supplements (Glucosamine Chondroitin). The constables then ransacked the body shop, with Mr. Sharp still cuffed, lying on the floor of his shop, with the neighboring businesses wondering why their business neighbor, who they always knew as a kind and generous man, was being treated like some despicable sub-human type, and in such a degrading and humiliating manner.
In addition to first claiming the the officers warrantless invasion of the shop and the seizure of Mr. Sharp (something ultimately rejected by the court) the cops also claimed that the search was justified as a warrantless search for stolen vehicle parts pursuant to Cal. Veh. Code § 2805; a real stretch (body shops don't call in VIN numbers on cars brought in for repair. They are also neither U.S. Customs, nor the police. They're not buying the car; they're just fixing it.)
The Orange County Superior Court jury awarded Mr. Sharp $1,010,000.00 (ten thousand dollars of which was for punitive damages against the most culpable parole agent.) They didn't believe the police; probably because they lied through their teeth, and finally violated someone who was just like one of them; the Orange County jurors (i.e. white, businessman with a trade, married High School sweetheart, enlisted in United States Marines, no criminal record, wife blond and very nice.) The GGPD officer who lead the raid on the body shop is now a Captain at GGPD.
POLICE MISCONDUCT IN ORANGE COUNTY, CALIFORNIA.
The sad fact is that most good citizen types have a fantasy world belief system about the police. They believe that police officers don't do bad things to people who don't deserve it, and that for the most part, most of the claims that we all hear about of police brutality and other police transgressions are either false, overblown and extremely rare. Chances are that if you are reading this article, that: 1) you used to be one of those fantasy world types and 2) you are not that way any more.
ALL ORANGE COUNTY POLICE AGENCIES ARE INSTITUTIONALLY DISHONEST, AND SOME ARE SIMPLY BRUTAL, SADISTIC AND ROUTINELY PROCURE THE BOGUS CRIMINAL PROSECUTION OF THEIR VICTIMS.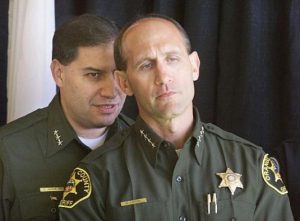 In today's world of civil litigation and a never ending cascade of civil judgements against police officers and their employing entities,police agencies are in the real world, never really honest and forthcoming. It is just not within them. Their political office and desire to remain there or to attain higher office will generally cause otherwise honest public servants, to deny that not proven by video or audio recordings, or other real evidence.
In the real world, there is no such thing as perjury. Perjury takes place in virtually every trial in some form. Ask any trial lawyer, judge, court reporter, clerk and bailiff. If the court staff had a nickel for every canard or prevarication or outright lie told by a peace officer in a California state or federal courtroom, they would be richer than Bill Gates. There are two sides testifying in every civil trial. Someone is lying; one or the other. Same thing in criminal cases, except because of one's right not to be called a a witness against oneself at trial (U.S. Const. Amend. 5), "There ain't no lying when there's no testifying". Moreover, in California, perjury requires either two witnesses or one witness whose testimony can be corroborated:
Cal. Penal Code Section 118 provides:
"(a) Every person who, having taken an oath that he or she will testify, declare, depose, or certify truly before any competent tribunal, officer, or person, in any of the cases in which the oath may by law of the State of California be administered, willfully and contrary to the oath, states as true any material matter which he or she knows to be false, and every person who testifies, declares, deposes, or certifies under penalty of perjury in any of the cases in which the testimony, declarations, depositions, or certification is permitted by law of the State of California under penalty of perjury and willfully states as true any material matter which he or she knows to be false, is guilty of perjury.
This subdivision is applicable whether the statement, or the testimony, declaration, deposition, or certification is made or subscribed within or without the State of California.
(b) No person shall be convicted of perjury where proof of falsity rests solely upon contradiction by testimony of a single person other than the defendant. Proof of falsity may be established by direct or indirect evidence."
The District Attorney's Office is not going to prosecute one of their officer witnesses who get caught lying on the stand. Instead they will usually defend the officer, turning justice on it's head. The fact is that barring political human sacrifices (i.e. Mark Furhrman lying about using the "N" word at O.J. Simpson's criminal trial or going after welfare recipients), public prosecutors just do not prosecute perjury cases; especially against their own witnesses. In the police profession, lying under oath well isn't a vice, it's a virtue.
THE GOOD OL' BOYS NEVER LEFT ORANGE COUNTY.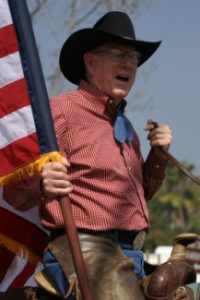 Brad Gates is perhaps Orange County's most colorful politician, a 6-foot-4 San Juan Capistrano native who got his first taste of policing as a member of the Sheriff's Junior Mounted Posse, a volunteer organization that patrolled on horseback. He referred to himself as a "cowboy," and his office adornments include the souvenir book "Sheriffs of the Wild West."
In 1989 Orange County Sheriff Brad Gates has finally had a verdict rendered against him for violating the civil rights of a political rival by using sheriff's investigators by tape-recording their conversations and trumping up charges against them. He also essentially sold Carry Concealed Weapon permits to his campaign contributors.
Sheriff Gates is perhaps Orange County's most colorful politician, a handsome, 6-foot-4 San Juan Capistrano native who got his first taste of policing as a member of the Sheriff's Junior Mounted Posse, a volunteer organization that patrolled on horseback. He sometimes refers to himself as a "cowboy," and his office adornments include the souvenir book "Sheriffs of the Wild West." He announced his intent to retire in 1997.
THE ELECTION FOR ORANGE COUNTY SHERIFF OF 1998; MIKE CARONA vs. PAUL WALTERS.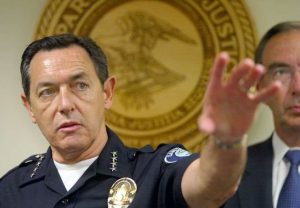 In a bitter contest between two former friends, in 1998 Orange County Marshal Mike Carona beat Santa Ana Police Chief Paul M. Walters by several points in the race to succeed longtime county fixture Brad Gates and become the first new Orange County sheriff in 24 years. Brad Gates had his own sordid history of cronyism and corruption during his 24 years as the Sheriff of Orange County.
Orange County, California had a Sheriff's Department that was run by Sheriff Mike Carona, who was released from federal prison in 2015 for witness tampering (instructing witness (Assistant Sheriff Don Haidl) to lie to a federal Grand Jury.) Carona was the Head Marshall for the Orange County Marshall's Office, that used to serve as the bailiffs and the court security personnel at the Orange County Courthouse. The County Marshall's Office used to also serve "civil process" and executed arrest warrants.
Until Sheriff Carona went to prison, Orange County was a fantasy assignment for those truly sadistic peace officers, who "get-off" on beating inmates and arrestees. Carona's Assistant Sheriffs, George Jaramillo and Don Haidl were both criminally prosecuted.
Mike Carona was the former head Orange County Marshall before the Sheriff's Department took over Court Services, such as bailiffs in the Court rooms. He was never a line / street cop. When Sheriff Carona ran for Sheriff his campaign and political tactics were influenced to commit unlawful acts by the same two Gentlemen who did the same with the 1998 campaign for District Attorney. Gabriel Nassar and Eugene Abbadessa convinced both newly elected Sheriff Carona and newly elected District Attorney Tony Rackauckas both "sold" bages (Carona; Deputy Sheriff's badges [Reserve]) and "Commissioner" badges (for the Tony Rackauckas Foundation) for a $5,000.00 "constribution".
Following Sheriff Mike Carona's conviction for witness tampering (and his trip to federal prison), Sandra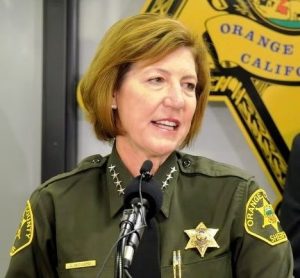 Hutchens was appointed by the Orange County Board of Supervisors in 2008, and thereafter elected Sheriff in 2010.
Although Sheriff Hutchens really did dramatically reduce the incidents of beatings of inmates by jail deputies, and also somewhat reduced the level of brutality being inflicted upon innocents and others by sheriff's department deputies on the streets, she brought trouble with her from Los Angeles, and that trouble has finally been exposed.

The Orange County Sheriff's Department and the Orange County District Attorney's Office have been involved in felonious, unconstitutional and tortious conduct by using jail house informants to obtain incriminating statements from jail inmates. See, Jail informant scandal: O.C. sheriff apologizes but says any misconduct was limited to 'a few' deputies, Los Angeles Times, May 23, 2017.
Most people think, "Oh well, they're just getting the guilty guy to confess to what he did so what is the big deal?" Here is the big deal.
First, the way that the Orange County Sheriff's Department, in conjunction with the Orange County District Attorney's Office, obtained "admissions" and "confessions" from those whom they did not have sufficient evidence to prosecuted, and often even to have arrested them.
The United States Constitution provides that you have the right to counsel at any critical stage of a criminal proceeding, and you also have a right against self-incrimination. Contrary to popular belief, the police have never been required to read "your rights" (Miranda warnings, right to counsel and right against self-incrimination,  Miranda v. Arizona, 384 U.S. 436 (1966)) when then arrested you. The police are never really ever required to be read to an arrestee their Miranda warnings. It does not invalidate the arrest at all.
However, if the police desire to question the arrestee while in police custody, unless they are first advised of their right to counsel and right against self-incrimination (i.e. Miranda warnings) the prosecution cannot introduce those statements into evidence at trial.
The idea is that being questioned by the police is so inherently coercive, that in 1966 held that if you are in police custody, unless the police advise you of your right to counsel and right against self-incrimination before they question you, then your answers to their questions can't be introduced against you at your criminal trial, unless you get on the stand and testify (the exclusionary rule is not a license to lie in court).
Because police inmate informants are not believed by the "confessing / admitting" inmate to be a police officers, the taint of coercion generally does not lie when the snitch / agent inmate gets his fellow inmates to admit or confess.Therefore, there is no fifth amendment / self-incrimination issue when one jail inmate obtains and admission or confession from another.
However, even if the inmate is not entitled to be given his/her Miranda warnings prior to questioning by a police agent (i.e. the fellow inmate asking questions to the defendants about his crime at  the behest of the police), they inmate is nonetheless entitled to his lawyer being present. Ergo, if criminal charges have been filed by the District Attorney's Office, the fellow inmate / police agent cannot question about the suspected crime, and any statements made to the jail informant is excludable from evidence as a violation of the defendant's right to counsel under the six amendment to the Constitution.
Moreover, the Orange County Sheriff's Department has long used paid real live gangsters to basically threaten arrestees and criminal defendants with being beaten or murdered by the Mexican Mafia if they don't say what they want you to say while they are surreptitiously recording the defendant.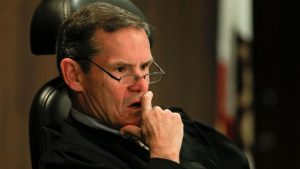 This bad enough. However, over a several year period the Orange County Public Defender's Office and Orange County Superior Court Judge Thomas Goethals have uncovered basically thirty years of these types of unlawful use of jail inmates by the Sheriff's Department and the District Attorney's Office. This conduct is felonious. 18 U.S.C. §  242; violation of federal constitutional rights under color of authority)
Both agencies have for several years now simply denied the existence of these illegal snitch programs; programs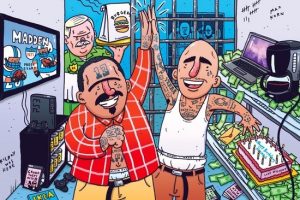 that not only violated the technical rights of the accused, but that actually framed many innocents in the process. That is the real problem; inmate gangsters getting innocents to make incriminating statements for $1,500.00 per day (that is no joke). See, 2 jailhouse snitches, who were paid $335,000 over 4 years, spark new legislation", Orange County Register, March 22, 2017.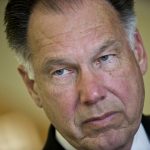 Sheriff Hutchens has announced her resignation, and District Attorney Tony Rackauckas continues to deny the undeniable; that his agency has withheld highly exculpatory evidence in even capital cases.
This is the sorry state of police and prosecutorial misconduct in Orange County
SOME OF MR. STEERING'S ORANGE COUNTY CASES:
He has successfully handled many against Orange County law enforcement agencies, including cases against the Orange County Sheriff's Department and local police agencies, such as the Orange County Sheriff's Department, Santa Ana Police Department, Garden Grove Police Department, Anaheim Police Department, Fullerton Police Department, Laguna Beach Police Department, Huntington Beach Police Department and other Orange County police agencies. Here are a few examples:
Gomez v. County of Orange, et al., U.S. Dist. Court, Central District ofCalifornia (Los Angeles) (2011) obtained $2,163,799.53 for unreasonable force on convicted jail inmate;
Torrance v. County of Orange, et al., U.S. District Court, Central District of California (Santa Ana)(2010); obtained $380,000.00 for unreasonable force and false arrest;
Chamberlain v. County of Orange et al., U.S. District Court, Central District of California (Santa Ana)(2009);
 obtained $600,000.00 for failure to protect pre-trial detainee in Orange County Jail;
Baima v. County of Orange, et al; U.S. District Court, Central District of California (Santa Ana)(2003); obtained $208,000.00 for false arrest / unreasonable force.
Celli v. County of Orange, et al; U.S. District Court, Central District of California (Santa Ana)(2009); obtained $200,000.00 for false arrest / unreasonable force.
Richard "Danny" Page v. City of Tustin , et al., U.S. District Court (Santa Ana) (1992); $450,000.00 for false arrest and unreasonable force.
Farahani v. City of Santa Ana; Mr. Steering obtained a $612,000.00 jury verdict against a Santa Ana Police Department officer for unreasonable force, for a single baton strike to a young man's head. Farahani v. City of Santa Ana; United States District Court, Central District of California.
Oliver v. City of Anaheim, U.S. District Court, Santa Ana; Ninth Circuit Court of Appeals, 2012; (plaintiff won case in the Ninth Circuit Court of Appeals on their
 unlawful arrest claim; false arrest as matter of law.) Plaintiffs obtained $400,000.00 for four hour false arrest of father (and son), for father telling police that he didn't know of his son hit a opossum with a shovel (which isn't a crime anyway),so busted the father for violation of Cal. Penal Code 32 (i.e. "accessory to crime", for not incriminating his son, for something that isn't a crime. See, Oliver v. City of Anaheim; Ninth Circuit Court of Appeals.
Mr. Steering has also had many acquittals in Orange County Superior Court; especially in cases involving false arrests.
WHAT YOU CAN DO
Someone has to stand-up to the bullies of society, who think that using state police power to humiliate others, is funny, and makes them big men (or women.) There are thousands of others like you, who are good people, and have been somehow, for some reason that you could not have ever imagined, victimized by the government. It might as well be you. Stand-up for justice. Stand-up for our form of self-government. Stand-up for the spilled-blood of our fathers, who bravery died to prevent the very thing, that the government is doing to you right now.
Click on "Home", above, or the other pages shown, for the information or assistance that we can provide for you. If you need to speak with a lawyer about your particular legal situation, please call the Law Offices of Jerry L. Steering for a free telephone consultation. Also, if you have been the victim of a False Arrest or Excessive Force by a police officer, check our Section, above, entitled: "What To Do If You Have Been Beaten-Up Or False Arrested By The Police".
Thank you, and best of luck, whatever your needs.
Law Offices of Jerry L. Steering
Jerry L. Steering, Esq.