THE KEYS TO THE FEDERAL COURTHOUSE IS SOMETHING CALL "FEDERAL QUESTION JURISDICTION".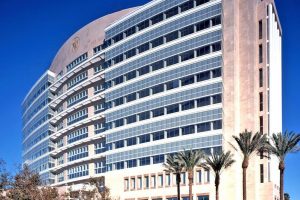 "Federal question jurisdiction" entitles a person whose federal constitutional rights were violated by persons acting "under the color of state law", to sue under federal law, including in federal court itself, for redress. A typical situation involves a peace officer (i.e. deputy sheriff, police officer) violating the federal Constitutional rights of a civilian by using unreasonable force upon them and/or by falsely arresting them, and thereafter procuring their malicious criminal prosecution; today's norm.)
The federal court venue was traditionally very important to the enforcement of the Fourteenth Amendment, because black persons of African descent couldn't get a fair trial in Southern state Superior Courts following the Civil War (that ended in late April of 1865.) Although starting-out as a Post-Civil War Southern "social organization", the "Ku Klux Klan" soon became the local Southern "Sheriff and his deputized posse", who terrorized and murdered black persons of African descent while acting "under the color of state law"; under the authority of the Sheriff.
Imagine a "black widow" (not the spider type) suing the local Sheriff and his posse members for murdering her husband in a Post-Civil War Southern state Superior Court, where the judge and the jury members were either part of the murdering mob, or relatives and friends of those who were. Unless black persons had a remedy in a United States District Court, as a practical matter they had no remedy at all.
The 14th Amendment grants citizenship to "all persons born or naturalized in the United States", including and especially former slaves who had been "freed" with the ratification of the 13th Amendment (abolishing slavery) by the states on December 6, 1865.
The 14th Amendment had been rejected by most Southern states, but was ratified by the required three-fourths of the states on July 28, 1868. Known as the "Reconstruction Amendment," it makes any former slaves who were born in the United States, citizens, and forbids any state to deny any person (especially former slaves) "life, liberty or property, without due process of law" or to "deny to any person within its jurisdiction the equal protection of the laws."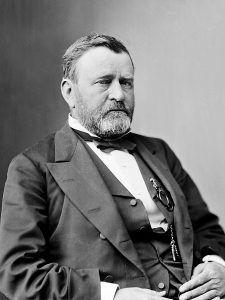 Thereafter, in response to a letter to Congress from President Ulysses S. Grant complaining of the conditions in the Southern states, on April 20, 1871 Congress enacted the the statute that we sue police officers under to this very day; The Ku Klux Klan Act of 1871; 42 U.S.C.§ 1983. Also known as the "Third Enforcement Act", Congress enacted Section 1983 to enforce the 14th Amendment; at that time to provide black persons of African descent with a civil remedy for damages in federal court against "the Sheriff" and his posse, who were "acting under the color of state law" when they violated their victims' federal constitutional rights (i.e. murdering black people in the South and otherwise terrorizing them. This is the very same law that we sue police officers under to this very day.
The Third Enforcement Act, also known as The Ku Klux Klan Act of 1871 and 42 U.S.C. § 1983 provides:
"Every person who, under color of any statute, ordinance, regulation, custom, or usage, of any State or Territory or the District of Columbia, subjects, or causes to be subjected, any citizen of the United States or other person within the jurisdiction thereof to the deprivation of any rights, privileges, or immunities secured by the Constitution and laws, shall be liable to the party injured in an action at law, suit in equity, or other proper proceeding for redress, except that in any action brought against a judicial officer for an act or omission taken in such officer's judicial capacity, injunctive relief shall not be granted unless a declaratory decree was violated or declaratory relief was unavailable."
Although the original immediate class of persons that the 14th Amendment was ratified to protect were black persons of African descent, those protections of the 14th Amendment apply to all persons.
THE RESURRECTION OF SECTION 1983.
In 1961 in Monroe v. Pape, 365 U.S. 167 (1961) the Supreme Court finally held that the The Ku Klux Klan Act of 1871, now 42 U.S.C. § 1983, is obligatory on the states, and that a person whose federal constitutional rights were violated by someone acting under the color of state law can sue for damages under that statute.
In order to give person's whose constitutional rights a real opportunity to obtain redress for violation of those rights, in 1976 Congress enacted 42 U.S.C. § 1988, to provides that a trial court may award a prevailing civil rights plaintiff attorney's fees as costs. This was necessary to vindicate smaller but not less important constitutional violations by public officers and officials. Without the award of attorney's fees most civil rights cases would not be brought. Lawyers are not going to litigate these cases for free, and they are not going to put hundreds of thousands of dollars of attorney's hours into a case with no chance for any real pay out to them. It is just not going to happen.
TWO BITES AT THE APPLE; YOUNGER ABSTENTION DOCTRINE.
In Younger v. Harris, 401 U.S. 37 (1971) the Supreme Court held that federal courts may only enjoin state court criminal proceedings under very limited circumstances. Moreover, Younger has been abused and expanded to the point where is the police beat you, falsely arrest you and procure your bogus criminal prosecution, that if you try to sue them that the federal courts will generally "abstain" from proceeded with the federal lawsuit is there is an issue of federal constitutional law that should be decided in the state court criminal proceeding. See, Abstention—Discretion to Decline Jurisdiction, Federal Practice Manuel for Legal Aid Attorneys, Shriver Center for Law and Poverty. See also, Doctrine of Younger v. Harris: Deference in      Search of a Rationale, Cornell Law Review, Volume 63, Issue 3, March 1978.
Proudly serving the following County and Cities in Southern California:
Save
Save
Save
Save
Save
Save
Save
Save
Save
Save
Save
Save
Save
Save